Eric Slater releases new single "Dead Men"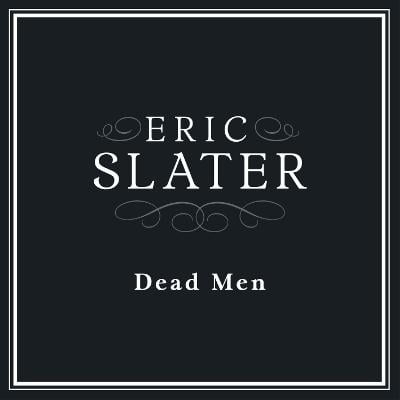 Press Release (ePRNews.com) - LOS ANGELES - Apr 12, 2017 - Musician Eric Slater has released his newest single, "Dead Men." The track is an introspective, triumphant, yet darkly bleak rock waltz that plays on mortality for its theme. It is the first published single for Slater as a solo artist since his 2007 LP release, "Redemption & Disorder," the light and airy nature of which shares few characteristics with the lurking and sinister, "Dead Men," except that both are quality works of music from the same artist. In many respects, though, "Dead Men" is the superior result.
Slater's guitaring, though he is capable of playing in a wide variety of styles, is slowly strummed for this track in a black and blue tone that contains goth and punk-rock tendencies, reminiscent of Nick Cave's work, or of TSOL's mellower side ("Weathered Statues," for instance). The song is crooned out by Slater in an intimate, cracking voice that sounds like a shadowy and more masculine Neil Young with a tinge of David Bowie, like the Verve's Richard Ashcroft, although more mid-west American in the delivery.
It is to the track's benefit that Slater's vocals are way out front in the single's mix, too, because his performance is a studied, yet natural perfection, showcased plainly here where he can be enjoyed without too much ornamentation to get in the way. The real show-stopper, though, is almost certainly Slater's songwriting. His lyrics are poetic, precise, and use a mixture of repetition and creative phrasing that keeps the narrative of "Dead Men" interesting from turn to turn; however, it is important to note that the vocals and instrumentation, together with a groove that tit-tat's along like the wheels of a carriage on cobblestones, are more than enough to keep a music fan's interest alone.
"Dead Men" represents the culmination of Slater's last six years spent meticulously honing his talents as a solo performer, and if the music world has much more of this to look forward to from him, then the sooner his next full-length is ready for distribution, the better off it will be for music listeners everywhere.
Eric Slater's "Dead Men" is available everywhere beginning 16 February 2013.
-S. McCauley
Staff Press Release Writer
MondoTunes
ARTIST CONTACT INFO:
eMail –
eric@ericslater.com
Website –
Twitter –
http://www.twitter.com/ericslatermusic
Source :
MondoTunes

Business Info :
MondoTunes
United States