Eric Slater releases new single 'Following the Blind'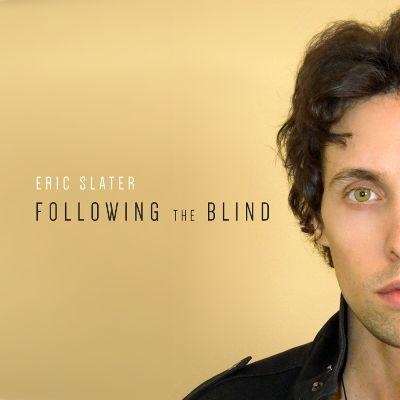 Press Release (ePRNews.com) - LOS ANGELES - Apr 12, 2017 - The Los Angeles-based musician known as Eric Slater has released his newest single, "Following the Blind." The single is Slater's most significant musical release since his popular song, "Dead Men" hit digital shelves around the world in February, sending ripples throughout the audiophile underground everywhere. Fans of Slater old and new are sure to be delighted with this latest offering, which boasts all the exceptional sonic qualities his following have come to expect from him.
Speaking candidly of the themes of his latest single, Slater writes, "'Following the Blind' was directly inspired by a short story from a good friend of mine. He shared the idea with me and I wrote the song with the general theme in mind, but putting more of a personal twist on it."
"Following the Blind" is a parable of timeless proportion and relevance that has many current events at heart. It speaks to everyone alive in today's chaotic world.
"The song touches on the sheep and the shepherd thing. Everyone thinks they have the answer, yet no one really has much of a clue. Heroes can easily become villains and vice versa. I guess you can say it's a satire on the absurdity and fickleness of popular opinion."
Slater cites as main artistic influences a broad array of sounds, including Beethoven, Jimi Hendrix, Nina Simone, Sublime, Wu Tang Clan, Jeff Buckley, and Miles Davis.
Slater's acoustic solo debut album, "On the Edge of Something More," was released in 2005. He has contributed his vast talents to various acts, including guitars, songs and vocals to bands such as Martha Davis and the Motels, Bomb Squad, Moflo, Off Limits, Aurora Beckons, Astral Aliens, and Tres Aliens.
"Following the Blind" by Eric Slater is available online worldwide.
-S. McCauley
Staff Press Release Writer
MondoTunes
ARTIST CONTACT INFO:
eMail –
eric@ericslater.com
Website –
Twitter:
http://www.twitter.com/ericslatermusic
Source :
MondoTunes

Business Info :
MondoTunes
United States