Exeter Orthodontics Brings Braces for Teens and Adults to Reading for $3,995
Both teens and adults in need of affordable braces can find them at Exeter Orthodontics in Reading.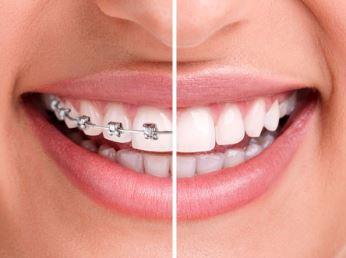 Press Release (ePRNews.com) - READING, Pa. - May 08, 2017 - Many families worry about the cost of braces. Some teens and adults are even foregoing orthodontic care altogether simply because of its high price. The experts at Exeter Orthodontics don't think this is fair, which is why they're dedicated to providing affordable orthodontic treatment to residents of Reading and beyond.
Braces in Reading are offered for only $3,995. Services such as x-rays, adjustments, retainers, and repairs are all included in this low price. Payment plans are also available.
"Exeter Orthodontics was founded by a group of orthodontists who no longer wanted to see patients turned away from the care they need simply because of its pricetag," explains Dr. Soraya Mills, board-certified orthodontist at Exeter Orthodontics.
Invisalign aligners are also offered in Reading for only $3,995. Although there are many differences between both braces and Invisalign, from their materials to their comfort, both treatments ensure a straighter smile.
There are seven locations of Exeter Orthodontics throughout Eastern Pennsylvania and thousands of teens and adults have already been treated by Dr. Mills and the rest of Exeter Ortho's highly experienced team.
To learn more about the services the orthodontist in Reading provides, request an appointment today: http://www.exeterorthodontics.com/request-appointment/.
About Exeter Orthodontics: For several years, Exeter Orthodontics, a Pennsylvania-based orthodontic practice, has offered area patients braces and Invisalign treatments for as low as $3,995. Its team of orthodontists remains dedicated to providing high quality care at an affordable price. Learn more at http://www.exeterorthodontics.com/
Source :
Exeter Orthodontics