Expect New Things From Peaches Boutique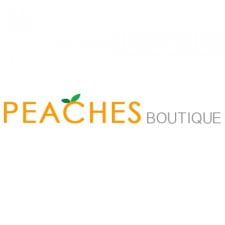 Press Release (ePRNews.com) - Chicago, IL - Nov 14, 2016 - Peaches Boutique has become the go-to name for high-quality designer dresses for many different occasions. Whether you are looking for a dress for the Prom, a Wedding, Homecoming, an Engagement, or any other special occasion there is a wealth of choice available at Peaches Boutique.
The Cutting Edge Of Designer Fashion
Peaches Boutique has had the pleasure of being able to host their own fashions, as well as working closely in collaboration with major designers. Customer interaction and feedback is also something that is critical to the success of Peaches Boutique, and it allows the company to judge the success of the lines that they decide to carry.
Listening to both the latest fashion trends, as well as what the customers say, is important in being able to deliver what their customers want, in turn increasing sales. By adapting their marketing techniques to listen to what is being said by people, Peaches Boutique can provide what its customers want, at affordable prices. Having over 20,000 dresses in their showroom allows them to have an unrivalled amount of stock for their customers to choose from. Being able to hold so much stock allows Peaches Boutique to buy in bulk and pass on the saving directly to the customer.
Standing Out From The Crowd
Keeping up to date with the industries latest fashion trends is one ways we stay ahead of the competition. Having an eye for detail and quality, as well as knowing what the customers want, means there is always a wide and varied selection of different styles of dresses available to choose. Also, having a great relationship with the various designer houses means Peaches Boutique can select the very best of all of the collections to give their customers an even wider variety of choice. Peaches Boutique will often have all of the latest styles available before everybody else. The amount of different styles that are available is also a huge plus for shoppers when they shop at Peaches Boutique in-store or online.
Looking To The Future
Peaches Boutique is keen to enhance their interaction with their customers and get their fingers closer to the pulse so that they can stay ahead of all of the latest trends. Identifying the social media channels that their customers use, and managing these to deliver all of the latest news, trends, and tips of which they have an interest. Peaches Boutique will be enhancing their website to incorporate more of what their customers like.
To stay updated of what is to come from Peaches Boutique, follow them using your favorite social platform and see what fashion delights they have on offer. With a dress for every occasion from all of your favorite designers, Peaches Boutique makes shopping for a special occasion a piece of cake.
Check out https://www.peachesboutique.com/dresses/occasion/prom for the latest and greatest Prom Dresses from this season.
Peaches Boutique
5915 S Archer Ave, Chicago, IL 60638, USA
+1 773-582-0102
Source :
Peaches Boutique