Expert addiction specialists at Muse Treatment are now serving Los Angeles!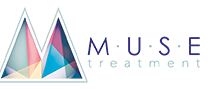 Press Release (ePRNews.com) - Los Angeles, CA - May 23, 2019 - Addiction is one of the hardest things you could ever deal with, but you don't have to do it alone. Must Treatment is the premier addiction recovery center in Los Angeles. We want to help you become free of addiction so you can live the life you were meant to live.
The first step in healing from an addiction is to acknowledge the addiction is present. There are many ways to tell if you are addicted to drugs, but the biggest tell is if you experience withdrawal when you do not have access to it.
Many times people go through life in self-denial telling themselves they have everything under control when that couldn't be further from the truth. Once you acknowledge the addiction is there and that it's a problem, you can start taking steps toward freedom.
But why Muse Treatment? What makes us different? Entering into the rehabilitation process can be very stressful, but our goal is to make it as stress-free as possible.
Our high level of care, dedication to your recovery and our affordability are just a few things that set us apart from other treatment centers. We believe that every single person is going to recover in a different way. So we help customize your rehab programming based around who you are and what you need.
Our staff is caring, compassionate and supportive every step of the way. We realize that getting sober isn't always the hard part, it's staying sober that can be the real struggle. This is why we have 24/7 relapse prevention advocates that can help you with stress reduction skills to get you through the low points.
We offer both outpatient and inpatient treatment. Sometimes it's not possible to completely remove yourself from your current circumstances. But with our intensive outpatient rehab center, we team up with you to help develop a support system throughout your daily life.
Our goal is not to get you sober and be done. We want to help you stay sober long term so you can live the life you were meant to live. We do this through therapy, 12-step integration, and case management.
Our inpatient program offers the same amazing level of care but in a more focused setting. Without distractions from the outside world, you are able to really get to the root of the addiction. Discover what triggers you and learn coping mechanisms to help get you through even the most difficult situations.
We have a 4 phase program for success. First, we work with you to come up with the best treatment plan that will set you up for freedom from addiction. Second, we implement our evidence-based treatment program that allows you to truly express yourself with no judgment. Third, we help you set up an after-care program to make sure you have the support you need to stay sober. And finally, we help you move beyond the addiction by creating goals and dreaming big with you.
As one recovered patient said, "If you're looking for a place to really try and change your life, Muse is a great place!"
So what are you waiting for? It's time to take back control of your life. Contact Muse Treatment today and experience true freedom!
For more information: https://musetreatment.com/
Phone: 800-426-1818
Business Email: musetreatmentcenter@gmail.com
Address: 1251 Westwood Blvd, Los Angeles, CA 90024