Northern Arizona Center for Addiction providing Quality Rehab Solution to Addicts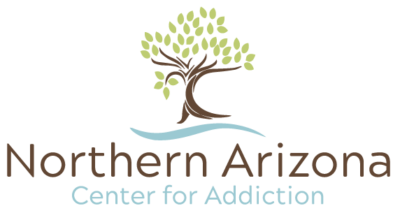 Press Release (ePRNews.com) - Arizona, USA - Aug 16, 2017 - Northern Arizona Center for Addiction, is a renowned institution that provides addicts with solutions on how to beat substance abuse. The treatment given is very affordable since they also offer an insurance policy. They not only treat persons struggling with severe substance abuse problems but also those with mild ones. Customer care services are perfect, and all patients have an easy time at the facility.
Speaking about the importance of living in a sober environment, Harrison Spiegel the Primary Physician said, "We aim to provide all patients with the best care both in the therapy and residential areas. A sober environment has proven to be an efficient place where all recovering addicts can have an ample time. When living in an ambience environment at our center, patients are housed with others so as to ensure they make it to group or individual therapy sessions, they wake up in good time, cook their own meals, complete all house chores, make meetings, be respectful to house mates, get involved in service or charity work, and getting a job. A person who has undergone serious addiction problems tends to abscond duties. Once put in groups and given activities to partake, it gives them a chance to start over."
NACA has skilled medical staff that exploits all avenues to find the best treatment for addiction problems. The procedures they use helps a patient to identify with their strengths. It helps them build their character to become a better person. If you are looking for alcohol recovery center, NACA is the best facility.
Speaking about why it is the best alcohol and drug rehab center, the Chief Operating Officer said, "Northern Arizona Center for Addiction is a nationally accredited and state licensed facility. It provides anyone who has experienced drug problems with how to administer self-medication. Of all the drug and alcohol centers in the country, NACA leads in providing standard solutions. After admission, our clients are assessed by a psychiatrist to find out reasons why they cannot maintain sobriety. The whole body of the patient is scanned to find all underlying causes related to the drug problem. We also specialize in offering to counsel to patients who opt to undergo recovery process on their own."
The heroin is a very addictive and illegal drug used daily by many people globally. Use of this drug causes much distress to the user and family members. Heroin can be smoked, injected, or inhaled by snorting and sniffing. If you are looking for a heroin addiction recovery, one can visit NACA. Their team of experts understands what it is like to struggle with heroin addiction. This is because most of the staff members were once heroin addicts. To be able to beat the addiction, our staff believes that it is vital for the patient to be honest. Afterward, several things should be put in mind like treatment should address more than just the drug problem, there's no single treatment that works for everyone, and commitment and follow-through are key to getting better.
About Northern Arizona Center for Addiction
Northern Arizona Center for Addiction is a nationally licensed and certified facility for men and women suffering from addiction. It's located in the beautiful town of Prescott Arizona.
Source :
Northern Arizona Center for Addiction