Fab Andaman Providing Special, Customizable Honeymoon Packages to Andaman
Fab Andaman is offering a variety of travel packages to Andaman, including individualized honeymoon packages for couples who want to explore the mesmerizing islands in their own ways and styles.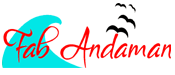 Press Release (ePRNews.com) - Andaman & Nicobar Islands - Oct 01, 2018 - Fab Andaman is a popular travel agency that specializes in organizing personalized travel plans for people who wish to experience the serenity and beauty of the Andaman & Nicobar Islands. The islands form a high-potential tourist destination where Fab Andaman invites tourists to visit this ideal destination. The agency caters to people who have the spirit of a traveller and want to connect with nature at a personal level. Fab Andaman is the destination specialist for the group of islands. The representatives of Fab Andaman have personally travelled to each island, checked each hotel and experienced each activity first hand.
In a recent press meet, the owner of Fab Andaman shared, "Our services are spread across the archipelago, making it possible for us to stay connected with our guests from the day they land till the day they leave. Our intensive experience on the islands has made it possible for us to give our honest opinion and plans that are best for specific tourists. Whether it is a leisure tour or a spontaneous island hopping experience that people are looking for, we take care of it all. Our guests can sit back and relax while we make them enjoy their martini lying down at the best beach in Asia."
Fab Andaman offers high-quality guest service and destination expertise. The agency has also launched a new website to provide complete information and personal travel-related recommendations across the islands. As the tourist season is approaching and many travellers would want to stay at the best hotels, Fab Andaman does their hotel bookings right on time. The agency has been in business for more than a year and it has successfully kept its guests away from usual problems on the islands, including Internet trouble or non-existing nightlife. The agency can even organize their travel to the offbeat destinations across the islands.
The owner of Fab Andaman additionally informed, "The Andaman Islands are undoubtedly the most sough-after destination for honeymooners across the country. The beautiful beaches, along with their accompanying resorts, will inspire a romantic and wonderful start to the rest of the couples' lives. There is hardly anything better than holding hands on an endless beach or watching the sun sink right into the ocean. We organize memorable trips to Andaman for honeymooners who require a custom travel plan. We not only book top resorts for them but also confirm ferry tickets to and from the islands."
Fab Andaman designs an Andaman honeymoon package  for every couple that needs space and peace of mind on their honeymoon trip to the islands. Honeymooners can extensively enjoy everything, from scuba diving and sunbathing at the Radhanagar Beach to local shopping and getting a massage, with the 24×7 support provided by the travel agent in Andaman . Additionally, Fab Andaman organizes two-wheeler hiring at Havelock and romantic candlelit dinners for the honeymooning couples.
About Fab Andaman:
Fab Andaman is a leading travel agency in Andaman Nicobar . The agency works out travel plans from scratch so that its tailor-made packages can cater to all the needs of tourists to the islands and make their dreams come true. For honeymooners, if they like to ramp up the romance and have a perfect start to the rest of their lives, the destination expert makes special travel arrangements and activity or sightseeing plans.
Source :
Fab Andaman