Fab Andaman Offers the Best Tour Solutions in Andaman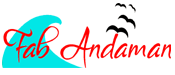 Press Release (ePRNews.com) - Andaman & Nicobar Islands - Aug 06, 2018 - Situated in Andaman, Fab Andaman is a well-respected and reputable tours & travels company that seeks to provide unforgettable memories for individuals looking to visit the Andaman Islands. Driven by the mantra to make one's trip fabulous, the company offers customized solutions that will see the client have the time of their life while on the island. Some of the perks of partnering with the company include handpicked hotels, inclusive package, premium city tours, access to top-of-the-range vehicles, multi-lingual guides and five-star accommodations among others. They consist of a team of brilliant persons who see to it that visitors enjoy their stay while on the island making them the suitable choice for anyone looking to travel to the Andaman Islands.
Explaining why one should seek their services, the Head of Marketing said, "At Fab Andaman, we're always in pursuit of ensuring that we provide our clientele with tour services that will see them make precious memories. This is why we take a different route when it comes to sweeping our clients off their feet. Not only do we offer unmatched services but we provide services that meet the specific requirements of an individual in terms of pricing, adventure, accommodation, group size, etc. We have the best quality guarantee, and our eco-lodges & tours are designed in a manner that will see you have an intimate connection with mother nature. We know the Andaman Island inside out, and we have just what it takes to see you enjoy your vacation, honeymoon or even business trip. With us, you can be sure you're making a worthy investment in your leisure."
Diglipur in Andaman has over the years become a popular destination for individuals looking to find a home away from home. The island has managed to achieve this status as a result of its vicinity to Saddle Peak (highest point of the Andaman archipelago) and the Smith and Ross Islands which share a connection with a natural white sandbar. The island brings with it a ton of goodies when it comes to tourist attractions, and Fab Andaman sees to it that one gets to enjoy the wonders of this beautiful island. Clients get to choose from the different packages available, and they are assured of maximum fun when they tour the island.
Speaking further about the things to do in Andaman Nicobar Island, the Head of Marketing added, "It goes without saying, that Andaman Nicobar Island is a hotbed of adventurous activities that go beyond one's imagination. At Fab Andaman, our sole purpose is to ensure that you explore as many activities as you can and that at the end of the day, you leave the island all-smiles. Some of the things to do while in Andaman include scuba diving, local shopping, romantic candlelight dinners, bike riding, sunbathing at Radhanagar Beach and much more. With us, you'll get to have an experience that you'll live to remember."
Clients looking for the best places to visit in Andaman can trust Fab Andaman to solve this equation for them. They know the island's hot spots, and they don't hesitate to ensure a client gets to the destination of their liking. Some of these places include Cellular Jail-Port Blair, Kalapatther Beach-Havelock, Howrah Bridge-Neil Island, Ross and Smith Island-Diglipur, Turtle Beach-Karmatang, and Limestone Caves-Baratang and much more. Clients can have a look at the company's websites for more details.
About Fab Andaman
Fab Andaman is an Andaman-based tour and travel agency that specializes in the provision of professional, quality and affordable tour services. They offer a ton of tour packages for their clientele and guarantee maximum fun when one seeks their services.
Source :
Fab Andaman