FARMLY NEIGHBORHOOD KITCHEN ANNOUNCES NEW SERVICE
Sea Girt, NJ restaurant offers local catering with an organic, freshly sourced menu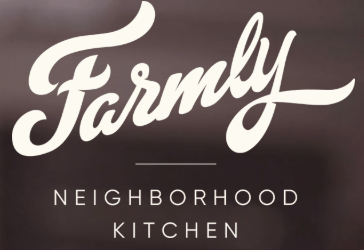 Press Release (ePRNews.com) - Sea Girt, NJ - Dec 14, 2018 - Farmly Neighborhood Kitchen is pleased to announce the addition of their new catering service. Customers in the Wall, NJ area, have something to be excited about when it comes to the menu selection provided by the farm fresh appeal of Farmly Neighborhood Kitchen. They cater to a diverse clientele, offering gluten-free, dairy-free organic food options that are simply delicious.
Ordering from a restaurant for catering can be somewhat confusing, but when ordering through Farmly Neighborhood Kitchen, customers will find it is a breeze. Their catering menu is available online at http://eatfarmly.com, showing mouth-watering food options, as well as pricing. It couldn't be simpler to get sandwiches, salads, seasonal produce, and an array of homestyle preparations delivered to any get-together. A fan favorite, herb roasted pulled pork, whipped up by Chef James Avery will have party-goers back for seconds.
They only require 48-hour advance notice and can work with party sizes big and small. Orders must be placed over the phone. With the addition of their catering service, Farmly continues to bring food and family together, anytime or anywhere their customers would like.
If it isn't fresh, don't expect Farmly Neighborhood Kitchen to have it. Their restaurant is committed to providing produce sourced from sustainable resources and work with many suppliers to continue this promise to customers. They have several suppliers including Beeler Farms in Iowa that raises all-natural, hormone-free hogs and Lanza's Nursery that provides fresh certified organic vegetables. But what really makes their restaurant unique is it's changing the way customers view takeout.
Chef James Avery, the co-founder of Farmly Neighborhood Kitchen, found that there was a lack of diversity for takeout food in the area. Where pizza and Chinese have become the go-to, he wanted to change that for a healthier solution full of fresh, made from scratch wholesome menu items, with little seasoning needed. When the quality of products is handled with care, animals allowed to live better lives, the food just taste better, with no need to mask or highlight.
Known as a fast-casual eatery, an accurate term used by Avery, the residents of Wall Township in Monmouth County NJ have an excellent way to inject fresh, organic meals into their busy schedules. Everything served in the restaurant has a more home-cooked feel, that anyone can enjoy without the hassle of grocery shopping and the many hours spent preparing at home.
For more information on Farmly Neighborhood Kitchen visit http://eatfarmly.com. For any questions or to place an order for catering, please contact James Avery at (732) 359-6936 or by email at info@eatfarmly.com.
Source :
http://eatfarmly.com/