FC Empire hires State Champion Track Coach as New Director of Coaching
Professional Instruction , East Greenbush Travel Soccer, Albany Travel Soccer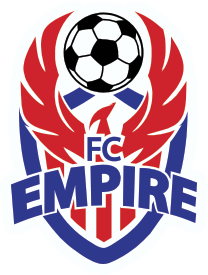 Press Release (ePRNews.com) - ALBANY, N.Y. - Aug 17, 2017 - Media Alert, East Greenbush, NY
FC Empire hires State Champion Track Coach as New Director of Coaching
August 16th, 2017
FC Empire has hired Robert Stranahan as their Director of Player Development for the 2017-2018 soccer season.
WHO: Robert Stranahan Director of Coaching Head Coach U16 Girls
WHAT: Recruitment of U14 & U16 Female Track & Soccer Players for FC Empire Travel Soccer
WHEN: Beginning Winter 2017 & Spring 2018
WHERE: FC Empire Soccer Club located at Robert C. Parker School, 4254 Route 43, Wynantskill, N.Y. 12198
WHY: Robert Stranahan joins FC EMPIRE to expand soccer offerings for current Track and Soccer players in Rensselaer County.
FC Empire travel soccer is partnering with Robert to escalate the clubs program. FC Empire develops a player's confidence, enthusiasm and genuine love for the game of soccer. Robert Stranahan will immediately take the role of Director of Coaching and Head Coach of the U16 Rush team. Robert was formerly the Varsity Girls coach for Rensselaer, as well as a proven champion track coach, coaching Liam Lynch to the 2015 NYS Lynch, who was seeded 7th going into the Division 2,400m state final, ran a 49.06 to win his first state title by .17 seconds.
"Robert has a proven record of creating winning teams coupled with individualized exercise and nutrition plans for players. Robert has provided exceptional training in soccer skills and strategy and currently is Health/Physical Education teacher at Green Tech and holds a Masters Degree in Health Education.", says Scott Owens, FC Empire Vice President. Robert Stranahan's professionalism, has proven dedication to athletics is a very exciting addition to the FC Empire program.
Robert has successfully turned poor performing programs into successful winning programs with his player centered approach, structure and dedication to his coaching staff and players through advanced instructional drills and camps. Robert's major emphasis is that great coaching can, and often does, turn good players into excellent players.
The FC Empire Soccer Club which was established in East Greenbush in 2016 has a philosophy of providing players the opportunity to the play at the highest levels.
ImageMAXmedia
visit http://www.imagemaxmedia.com or call 518-207-6052.
www.facebook.com/imagemaxmedia
For information regarding this press release:
Contact: ImageMAXmedia @ 518-207-6052
news@imagemaxmedia.com
ImageMAXMedia.com
Source :
imagemaxmedia