United Premier Soccer League Announces Colorado Conference Expansion with Legions FC
Catalonia-inspired Pro Development Team Joins UPSL for 2017 Fall Season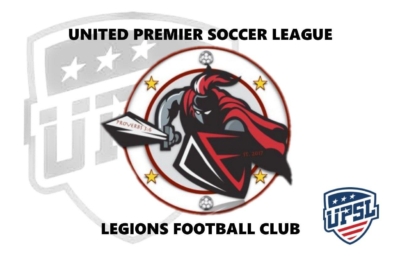 Press Release (ePRNews.com) - LOS ANGELES - Jun 20, 2017 - The United Premier Soccer League (UPSL) is excited to announce Legions Football Club as a new member starting with the 2017 Fall Season.
Based in Denver, Colo., Legions FC will begin UPSL play in the Championship Division's Colorado Conference.
United Premier Soccer League Commissioner Yan Skwara said, "Legions FC has an ethos. They want to develop players in the classic Catalonia style, and we love it. They have a connection with an outstanding youth academy, and we see big things for Legions FC in the UPSL. The Colorado Conference is adding more teams as it fills to 20 teams combined between the Pro Premier Division and Championship Divisions, and initiates the UPSL's Promotion/Relegation Model. We're excited to see another team in Denver, and we wish Legions FC the very best of luck both on and off the field in preparation for the 2017 Fall Season."
Legions FC is owned by V Consultants, and operated by Rudy Villalobos and brothers Ruben Villalobos and Luis Villalobos. Rudy Villalobos, 36, is the club's Director of Football and will serve as the team's first Head Coach.
Legions FC Director of Football and Head Coach Rudy Villalobos said, "I grew up Southern California so I've known about the UPSL since it started and I've watched as they continue to build something great. Now, it's our objective is to give the underserved soccer players of Colorado an opportunity to learn and grow in a style specific to Legions FC."
Legions FC was officially formed in 2017 and plans to bring Spanish-style soccer to the masses.
"We're going to add a whole new flair to the soccer culture in Colorado and in the UPSL," said Rudy Villalobos, who recently returned from coaching a B-Elite Soccer Academy 2005 boys team against academy teams in friendly and tournament games in Spain and Andorra. "We're ready for the next step."
Legions FC will host tryouts on Wednesday, June 21 (6-8 p.m. MT), Thursday, June 22 (6-8 p.m. MT) and Thursday, July 6 (6-8 p.m. MT) at Denver's Bruce Randolph High School (3955 Steele Street, Denver, CO 80205).
The team is exploring its home field options in order to comply with the UPSL's Minimum Standards. The club will soon announce its upcoming game schedule.
About Legions Football Club
Legions Football Club is an American Soccer club currently based in Denver, Colo., and a new member of the United Premier Soccer League. Legions FC will begin play in the UPSL's Championship Division.
Founded in 2017, Legions FC can participate in the qualifying rounds for the Lamar Hunt U.S. Open Cup through their affiliation and membership with the UPSL, the U.S. Soccer Federation (USSF) and the United States Adult Soccer Association (USASA).
Contact:
Rudy Villalobos
Direct: 720-477-9272
Email: legionsfc.org@gmail.com
United Premier Soccer League
The UPSL was formed in 2011 and currently includes more than 70 teams in Arizona, California, Colorado, Florida, Idaho, Nevada, New Jersey, New York, North Carolina and Utah. UPSL is the fastest growing Pro Development League in the USA, with 100-plus teams targeted for 2018 Spring Season. Each UPSL team is individually owned and operated, and is responsible for maintaining either UPSL Pro Premier Division or Championship Division minimum standards.
UPSL teams are all eligible to participate in the U.S. Open Cup Qualifying Rounds through the leagues affiliation with the U.S. Soccer Federation (USSF) and the United States Adult Soccer Association (USASA).
More information about UPSL can be found at http://www.upslsoccer.com or by following the league on Facebook (http://www.facebook.com/upslsoccer) and Twitter (@upslsoccer).
Contact UPSL:
info@upslsoccernews.com
Direct: 310-415-5691
Media Relations:
Dennis Pope
dennis.pope@upslsoccernews.com
Direct: 951-675-3963
Source :
United Premier Soccer League

Business Info :
United Premier Soccer League - UPSL
18411 Crenshaw Blvd. Suite 150-E Torrance, Ca 90504
Los Angeles, California - 90504 United States
Phone: 310-415-5691
Website:
http://upslsoccer.com