United Premier Soccer League Announces Utah's Logan United FC as New Member for 2017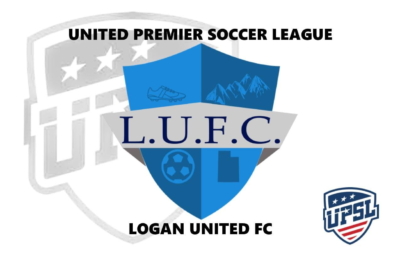 Press Release (ePRNews.com) - LOS ANGELES - Mar 31, 2017 - The United Premier Soccer League (UPSL) is pleased to announce that Logan United Football Club has become a member for the league for 2017 season.
Logan United FC, an experienced Pro Development team in a growing soccer market, will play in the UPSL as a first-time entrant.
United Premier Soccer League Commissioner Yan Skwara said, "What an incredible opportunity we have in Northern Utah. It's a definite hot spot for soccer and Logan United FC is well-suited to serve its community on and off the field. Being the first UPSL team in Utah is a big moment for Logan United FC, and we wish them well on their journey toward their 2017 debut."
Logan United FC is owned by Victoria Davila, 42, a local administrator who took the lead in the club's legal formation. A native of East Los Angeles, Davila now is a medical assistant and health care advocate in Northern Utah.
Logan United FC Owner Victoria Davila said, "We're excited to be part of the UPSL family and we want to be part of that competition. We're ready to go and we look forward to our first match."
Officially formed in February 2017, Logan United FC enjoyed immense previous success in competitive area leagues before the team made the decision to reach out to the UPSL.
"We've been ready to take the next step and we think we've found the right league," Davila said. "We really love the way the UPSL does its business and we said 'This is the league we need to be in. This is the fit for us and this is where we can grow.'"
The team will play its games at Logan High School's Soccer Stadium, complying with the UPSL's Minimum Standards. The club will soon announce its upcoming game schedule.
About Logan United FC
Logan United FC is an American Soccer club currently based in Logan, Utah, and a new member of the United Premier Soccer League. Logan United FC will compete in the UPSL's Pro Premier Division.
Founded in 2017, Logan United FC can participate in the qualifying rounds for the Lamar Hunt U.S. Open Cup through their affiliation and membership with the UPSL, the U.S. Soccer Federation (USSF) and the United States Adult Soccer Association (USASA).
Contact:
Victoria Davila
Direct: 310-529-9043
Email: loganprosoccer@gmail.com
United Premier Soccer League
The UPSL was formed in 2011 and currently includes more than 60 teams in Arizona, California, Colorado, Idaho, Nevada, New Jersey, New York, North Carolina and Utah. UPSL is the fastest growing Pro Development League in the USA, with 80-plus teams targeted for 2018 Spring Season. Each UPSL team is individually owned and operated, and is responsible for maintaining UPSL minimum standards.
UPSL teams are all eligible to participate in the U.S. Open Cup Qualifying Rounds through the leagues affiliation with the U.S. Soccer Federation (USSF) and the United States Adult Soccer Association (USASA).
More information about UPSL can be found at http://www.upslsoccer.com or by following the league on Facebook (http://www.facebook.com/upslsoccer) and Twitter (@upslsoccer).
Contact UPSL:
info@upslsoccernews.com
Direct: 310-415-5691
Media Relations:
Dennis Pope
dennis.pope@upslsoccernews.com
Direct: 951-675-3963
Source :
United Premier Soccer League

Business Info :
United Premier Soccer League - UPSL
18411 Crenshaw Blvd. Suite 150-E Torrance, Ca 90504
Los Angeles, California - 90504 United States
Phone: 310-415-5691
Website:
http://upslsoccer.com