United Premier Soccer League Announces NOCO FC as Newest Colorado Conference Expansion Team
Fort Collins-Based Pro Development Team Joins UPSL for 2017 Fall Season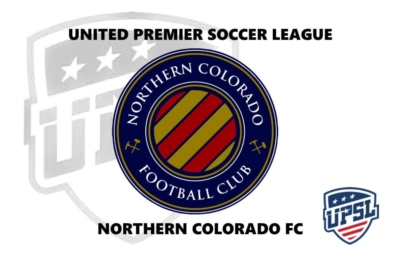 Press Release (ePRNews.com) - LOS ANGELES - Jun 22, 2017 - The United Premier Soccer League (UPSL) is excited to announce Northern Colorado Football Club as a new member starting with the 2017 Fall Season.
Based in Fort Collins, Colo., Northern Colorado FC or 'NOCO FC' will begin UPSL play in the Championship Division's Colorado Conference.
United Premier Soccer League Commissioner Yan Skwara said, "We're really beginning to build some exciting rivalries in the Colorado Conference, and the inclusion of NOCO FC will only ratchet the temperature up and create an even more intense competitive environment. We have initiated Promotion Relegation in the Colorado market which will be effective at the conclusion of the current Spring Summer season we are just finishing up. We wish NOCO FC every success as it prepares for the 2017 Fall Season and beyond."
NOCO FC was formed by four friends, Trevor Cothren, Eduardo De Santiago, Sergio Galvan and Del Fino Walker. Cothren, 25, is the club's Communications & Media Relations Director.
NOCO FC Communications & Media Relations Director Trevor Cothren said, "This came about because my buddies' knowledge of players and local college players from the area and we all contribute our skill sets to make this work. It is what it is. It's a team by the community, for the community, and it gives a lot of the local players a place to come and play for team and to represent Northern Colorado area."
NOCO FC has produced one of the top teams in a competitive indoor league in Northern Colorado, and was inspired to make the leap to the UPSL by the slate of new clubs joining the new UPSL Colorado Conference.
"FC United and FC Greeley have really lit a fire under our backsides, but we wanted to take the steps to make sure we were doing things right. We took the time to get more sponsors and more organized with the idea that we're going to develop this into an organization." Cothren said. "We really want to build on the in-town soccer rivalry."
The team will play its home games at Loveland Sports Park (950 N. Boyd Lake Ave., Loveland, CO 80537) in order to comply with the UPSL's Minimum Standards. The club will soon announce its upcoming game schedule.
About Northern Colorado Football Club
Northern Colorado Football Club is an American Soccer club currently based in Fort Collins, Colo., and a new member of the United Premier Soccer League. NOCO FC will begin play in the UPSL's Championship Division.
Founded in 2016, NOCO FC can participate in the qualifying rounds for the Lamar Hunt U.S. Open Cup through their affiliation and membership with the UPSL, the U.S. Soccer Federation (USSF) and the United States Adult Soccer Association (USASA).
Contact:
Trevor Cothren
Direct: 919-780-8345
Email: tcothren92@gmail.com
United Premier Soccer League
The UPSL was formed in 2011 and currently includes more than 70 teams in Arizona, California, Colorado, Florida, Idaho, Nevada, New Jersey, New York, North Carolina and Utah. UPSL is the fastest growing Pro Development League in the USA, with 100-plus teams targeted for 2018 Spring Season. Each UPSL team is individually owned and operated, and is responsible for maintaining either UPSL Pro Premier Division or Championship Division minimum standards.
UPSL teams are all eligible to participate in the U.S. Open Cup Qualifying Rounds through the leagues affiliation with the U.S. Soccer Federation (USSF) and the United States Adult Soccer Association (USASA).
More information about UPSL can be found at http://www.upslsoccer.com or by following the league on Facebook (http://www.facebook.com/upslsoccer) and Twitter (@upslsoccer).
Contact UPSL:
info@upslsoccernews.com
Direct: 310-415-5691
Media Relations:
Dennis Pope
dennis.pope@upslsoccernews.com
Direct: 951-675-3963
Source :
United Premier Soccer League

Business Info :
United Premier Soccer League - UPSL
18411 Crenshaw Blvd. Suite 150-E Torrance, Ca 90504
Los Angeles, California - 90504 United States
Phone: 310-415-5691
Website:
http://upslsoccer.com