Fitness Bash is the Ultimate Place to get Easy and Healthy Keto-friendly Recipes
Fitness Bash can be the best online destination for all those seeking good keto recipes, including breakfast on the go, keto-friendly veg with low carbs, etc.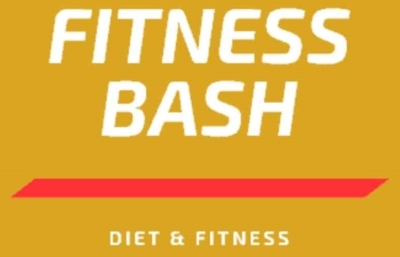 Press Release (ePRNews.com) - India - Jun 24, 2022 - People today have become so much conscious of the way they look and feel and how healthy they are. So many people follow different exercise regimes and diets and do everything else that they believe can help them shed those extra pounds. However, losing body weight and fat isn't a cakewalk. It requires a good deal of dedication and a mix of effective exercises, workouts, and diets. Keto, or the Ketogenic diet, is one of the diets quite popular for some time now. It is a low-carb, high-fat diet that has many health benefits to offer. Fitness Bash is a website that has, of late, emerged as a go-to online destination for many seeking an amazing, interesting, and effective keto diet.
While offering insight into Fitness Bash, the spokesperson during an interview stated, "Being fit isn't just about having a fit body but a relaxed mental state as well. A mix of both is a prerequisite for keeping our lives flowing smoothly. A healthy and nutritious diet plays an important role in the weight loss journey for some while exercising works wonders for the weight loss of others. Fitness Bash, our website comprising amazing knowledge about good and proper diets, is an account of Moumita's weight loss and fitness journey and experiences. She has put up everything, right from the keto diet that she followed for a year to yoga that helped her keep sane throughout."
People who are always on the go usually find it difficult to maintain a proper diet, as it takes a lot of time to be prepared. To help such people out, Fitness Bash offers Keto breakfast on the go recipes, which can be made in a hurry and eaten on the run. These recipes are easy to make, fast to pack and take out, and super healthy and delicious to have. Moreover, these low-carb recipes can play an integral role in one's weight loss.
The spokesperson added, "Moumita during her weight loss journey craved some online source that could be of immense help for her. So when she became successful in her journey, she decided to form this website where one can find all the keto and healthy recipes organized in one place. She has fit in all the recipes in different well-defined categories so that maintaining clean eating and healthy life isn't a problem for anybody."
Keto vegetables are a great way to get a daily dose of fibre and volume, as they are low in carbs, high in protein, and help keep one full for a longer period. There's an endless list of Keto friendly veg with low carbs recipes at Fitness Bash. Those trying to get fit or maintain their fitness can check the list out today.
About Fitness Bash:
Fitness Bash is a website/blog created to help fitness enthusiasts on their weight loss journey with healthy low calorie meals and snack recipes. There are easy and delicious keto recipes available for appetizers, smoothies, lazy meals, breakfast on the go, keto mixed drinks cocktail, etc, on the website.
Contact Information:
Fitness Bash
Email: hello@fitnessbash1.com
Website: https://www.fitnessbash1.com/
Source :
Fitness Bash