FiveSTAR Landscape Offers Quality Landscape Design and Construction in Sacramento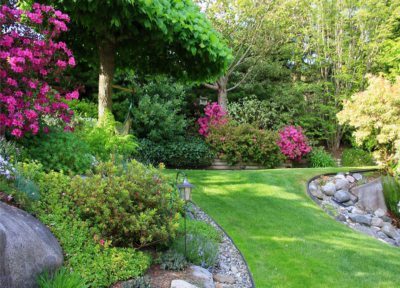 Press Release (ePRNews.com) - Fair Oaks, CA - Mar 01, 2021 - FiveSTAR Landscape delivers quality Landscape designs and construction in California. They have been in business for 35 years. Over the years, the company has developed and designed landscapes for over 25,000 customers. Some of the areas they serve include Sacramento, Rancho Cordova, Roseville, El Dorado Hills, Folsom, Elk Grove, Orangevale, Natomas, Lincoln, Fair Oaks, Gold River, Rocklin and many more. The company has a team of well-trained, certified landscape contractors who create beautiful and unique landscape designs. They are experts in themed landscapes, backyard overhauls, front yard overhauls, outdoor living spaces, and many more.
Speaking about the company\\\'s payment options, the company spokesperson said, \\\"We take immense pride in offering an affordable payment program that is perfect for individuals who want a beautiful new landscape today. Our program features no collateral, no interest for up to 12 months, and no payments for up to 12 months. It can cover the costs of one\\\'s landscape up to $55,000 to help you enjoy a beautiful new landscape design that will add value to your home and create a Staycation right in your yard.
FiveSTAR Landscape is among the top landscape companies in Sacramento. They offer landscape design, landscape installation, and landscape renovation services to their clients. The company aims to be its clients\\\' first choice in landscaping in Sacramento. Rest assured that you will be receiving excellent service, affordable pricing, and a landscape that you can be proud of. Be it a front yard or backyard landscaping; the company offers clients a free, no-obligation design consultation. Their deep experience in the industry enables them to install landscapes that will last a lifetime.
Offering insight into the company\\\'s privacy notice and privacy policy, the company spokesperson said, \\\"The privacy notice normally discloses the privacy practices for our company and platform. It applies solely to information collected by our website. We use clients\\\' information to respond to clients regarding the reasons they contacted us. Our company does not share clients\\\' personal information with any third party, other than as necessary to fulfill one\\\'s requests, such as to ship an order. To know more about our privacy notice, clients can contact us.\\\"
Mediterranean landscapes utilize plants and hardscape that resembles the Mediterranean. The Mediterranean gardens are filled with various popular landscaping features and products such as tiered fountains, herb gardens, bocce ball courts, citrus trees, and many more. Since its inception, FiveSTAR Landscape has been creating these types of gardens for many clients throughout the Sacramento Area. You can be confident of getting the perfect Mediterranean landscape design themes from the company. We always aim to meet our client\\\'s landscaping vision.
About FiveSTAR Landscape
FiveSTAR Landscape offers landscape design to homeowners in the greater Sacramento Area. They are dedicated to providing Sacramento and surrounding cities with comprehensive landscaping solutions. With FiveStar Landscape, clients can get a landscape design that they are satisfied and truly impressed with. The company believes in treating each client like they are its only client and they know that clients are unique in their tastes. That\\\'s why the company offers a wide range of services such as xeriscaping, hardscape and pavement, paver stones, and many more. Those looking for a landscape architect in Sacramento can contact the company.
Contact Details
Company Name: FiveSTAR Landscape Design
8150 Greenback Lane, Bldg #100
Fair Oaks, CA 95628
Telephone: 916-735-1100
CAL Lic #952274
Website: https://fivestarlandscape.com/
Source :
FiveSTAR Landscape Design