Haney Door Service: A Leading Garage Door Repair Service Provider Offers Overhead Garage Door Repairs
Haney Door Service, a garage door repair company based in the Sacramento area, offers commercial overhead garage door repair services.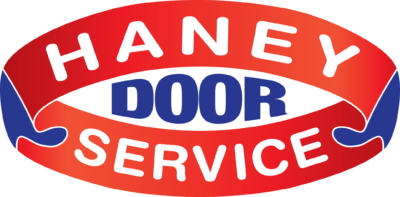 Press Release (ePRNews.com) - Rancho Cordova, CA - Feb 26, 2021 - The repair or replacement of garage doors remains a necessity, as no individual, group, or establishment wants to leave anything to chance regarding their vehicle's safety or any other property that they keep in their garage. In the Sacramento Area, Haney Door Service offers expert garage door repair services, including commercial overhead garage door repair services and is a reputable garage door repair company.
Haney Door Service's spokesperson commented, "Located in Rancho Cordova, CA, at Haney Door Service, we are known to offer garage door repair services to cities throughout the Sacramento metropolitan area — from Carmichael to Elk Grove and beyond. We are proud of the work we do, which includes, 24/7 commercial garage door installation, repair, and replacement. We are experts at what we do, and we have been at this for several decades, delivering excellent garage door repair services. We are Haney Door Service, and we are proud!"
As one of the top commercial overhead door repair services, in the Sacramento area, Haney Door Service offers reliable overhead garage door repair and replacement services by professional technicians who understand how to get the job done right, the first time. Every garage door that no longer closes, or openers that are not working correctly, or dented commercial overhead doors due to a parking mishap should get those fixed by Haney Door Service who offers cost-effective garage door repairs. Their garage door service technicians have decades of experience servicing dozens of garage door brands, and they understand the best approaches to getting garage doors fixed.
The spokesperson further added, "Our door services include: emergency garage door repair, garage opener repairs, spring repair, replacement, garage door off tracks repair, roller repair, overhead door operator installation, overhead door replacement & installation, overhead door parts replacement, and many more services. Whether you need a commercial overhead garage door installed, replaced, repaired, or serviced, Haney Door Service is here to help, and we promise to do this swiftly, efficiently, and accurately, without putting you under any stress whatsoever. With the number of years we have spent in the industry, you can rest assured that you will be completely satisfied in the end."
People in need of garage door repair in Roseville CA, can also contact Haney Door Service, as they have been providing Roseville homeowners expert garage door repair services since 1964, which no doubt makes them one of the most experienced and highly rated Roseville garage door repair companies out there.
About Haney Door Service:
Haney Door Service is one of the best garage door repair services based in the Sacramento Area, known for delivering excellent garage repair services.
Contact Information:
Haney Door Service
2668 Mercantile Dr., Suite D
Rancho Cordova, CA 95742
Phone: (916) 534-4538
Web: https://www.haneydoor.com/
Source :
https://www.haneydoor.com/