Haney Door Service Offers Quality-backed Aluminum Garage Doors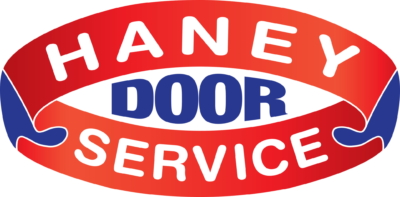 Press Release (ePRNews.com) - Rancho Cordova, CA - Dec 08, 2021 - Haney Door Service Is a company that has been providing commercial and residential garage door services to businesses and residents throughout Sacramento since 1964. They offer a complete line of commercial and residential garage door systems that are of top quality. Their garage doors for sale have a long history of excellence in durability and design. The company also offers 24/7 garage door installation, repair, and replacement services. The services are reliable and affordable and are available to cities throughout the Sacramento metropolitan area, from Carmichael to Elk Grove and beyond.
Answering a query, the company spokesperson said, "Whenever one needs a garage door spring repair, it is always beneficial to hire a well-trained contractor. The level of experience of the contractor is a manifestation of their quality service and thus, the contractor one hires should have years of experience to be able to master various services for the different types of garage doors out there. Also, it is essential to look for the credibility of the contractor. Here, one should make sure that they are licensed, insured, and certified."
In need of modern aluminium garage doors in Sacramento? Haney Door Service is home to a vast range of high-quality garage doors and parts, including premium modern aluminium garage doors made by Clopay. The garage door can offer a striking change to the front of a home. Once installed, one is assured that they will enjoy looking at them every time they pull into their driveway. This is one of the reasons why the garage door should be one of the options for homeowners looking to increase their home's aesthetic appeal. The aluminium garage door the company offers also provides optimal energy efficiency and curb value that will benefit a homeowner for a long period. In addition, they are lightweight and are available in many design options.
The company spokesperson added, "Moreover, they must have all the appropriate documents that can validate the authenticity of their business. With all this in place, one can assure quality and efficient garage door springs repair or replacement service in the end. For more insight, clients can contact us."
Furthermore, the aluminium doors offered by Haney Door Service can stand up to moisture and frequent use with impressive rust resistance. They should only require minimum upkeep for them to continue looking attractive and function properly. To buy, clients can visit the company's website. Additionally, clients can also get garage door spring replacement in Elk Grove, CA, from the company. They offer a wide range of residential and commercial garage doors replacement and repair services. The company only offers quality top-of-the-line springs for replacement, and they can perform the replacement service in an hour or two. Typically, their team of professional technicians always pays exquisite attention to detail when performing any repair or replacement service, and they also make sure clients' are 100 percent satisfied when the job is done.
About Haney Door Service
Haney Door Service is a company known for providing exceptionally professional garage door services and supplying garage doors that function flawlessly while complementing clients' spaces in Sacramento. So, for Haney door service in Sacramento, clients should consider contacting the company.
Contact Details
Haney Door Service
2668 Mercantile Dr., Suite D,
Rancho Cordova, CA 95742
Telephone: (916) 534-4538
Website: https://www.haneydoor.com/
Source :
Haney Door Service