FlipBuilder's Interactive PDF Creator Is Popular Among Global Users
After the popularity of Flip PDF Plus, which aims to innovate ordinary PDFs into flipbooks, FlipBuilder released an interactive PDF creator called Flip PDF Plus Pro to help build engagement between creators and readers.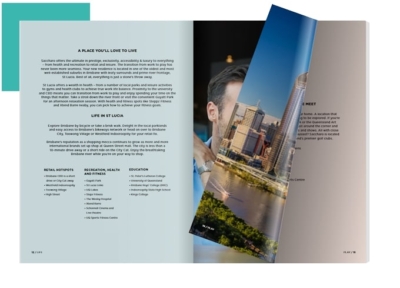 Press Release (ePRNews.com) - Hong Kong, China - Apr 17, 2023 - As the demand for making PDFs more reader-friendly and interactive grew, FlipBuilder developed an interactive PDF creator based on the features of Flip PDF Plus. Boasting a powerful page editor, Flip PDF Plus Pro lets creators freely rearrange and redesign their PDF content with various multimedia elements.
After converting a PDF into a flippable ebook and enhancing its look, the interactive PDF creator lets content creators enrich the page content with a wide range of multimedia elements. Videos, audio clips, slideshows, hotspots, and hyperlinks are frequently used among creators. By inserting these clickable and dynamic elements into the PDF, they can showcase their content comprehensively and vividly, rather than just filling the PDF with text and pictures.
By augmenting content with this interactive PDF creator, PDFs will no longer be drowsy to read. Readers can easily access information by clicking on the table of contents and going directly to the content presented in video form. Various animations and trigger actions not only help engage readers but also help achieve good results, especially for the kinds of ebooks for brand publicity and product promotion. Clickable links, phone icons, or email addresses provide a direct way for readers to contact content creators.
Flip PDF Plus Pro is an easy-to-use interactive PDF creator that suits various digital publishing needs. Fashion magazines, company brochures, product catalogs, shopping guides, Airbnb welcome books, and many more digital publications can be crafted with it. It's convenient to distribute the finished PDF, as Flip PDF Plus Pro will automatically generate a unique link and QR code for it. Besides distributing the PDF with its link and QR code, it can be shared as a post on social media platforms. Or embed it on websites with the given embed code.
"Keeping consistent with our philosophy that makes creation easy, this interactive PDF creator streamlines ebook creation and publishing. All operations are done with a few clicks, so anyone can design a beautiful ebook with ease," says Winston Zhang, CEO of FlipBuilder.
To learn more about the interactive PDF creator, please visit FlipBuilder.
About FlipBuilder
FlipBuilder Co., Ltd. is a leading digital publishing software provider that develops several kinds of easy-to-use software programs that benefit content creators all over the world.
Source :
FlipBuilder Software Co., Ltd.