FlipHTML5 Adopts a Convenient Way to Help Create Digital Brand Guidelines
FlipHTML5 provides leading businesses, start-ups, and even individual designers with a quick and easy way to create digital brand guidelines.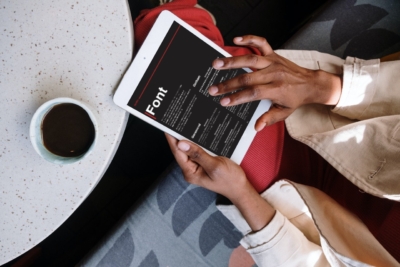 Press Release (ePRNews.com) - Hong Kong, China - Jan 19, 2023 - Users utilize FlipHTML5 to turn and build their existing digital brand guidelines into online flipbooks that can be accessed easily. FlipHTML5 can rapidly change the arrangement of information and automatically convert an interactive ebook with flip pages from a file (PDF, PPT, or Word) or images.
There are many marked advantages of making digital brand guidelines with FlipHTML5's page editor, letting businesses create much more interesting content to build active interaction with audiences. Businesses can go beyond text and make the brand guidelines visual-appealing by incorporating audio notes, brand movies, animations, and interactive connections into their online brand guidelines. The powerful digital publishing platform doesn't need a desktop client or any coding skill to get this done. Instead, with its easy-to-use features and intuitive interface design, an individual is free to explore FlipHTML5 independently.
After publishing finished digital brand guidelines as flipbooks on FlipHTML5, typically accessible online through URL and QR code, brand owners who build digital brand guidelines with FlipHTML5 will benefit from the most effective and beneficial brand assets. They can add a live flipbook embed code to websites, copy its link and email it to their business partners, or post the brand guidelines on their social media platforms to reach a wider audience.
The primary goal of FlipHTML5 is to assist its users in reaching more people with their publications. The digital brand guidelines are optimized by FlipHTML5 for reading on any device with an internet connection. Because the creator may include images and a clickable table of contents, navigation is simple for viewers. Updates will appear automatically without sending the URL again if the creator makes any edits.
FlipHTML5 offers free web hosting and cloud storage. Just upload the finished digital brand guideline to FlipHTML5 for permanent access, and viewers can read it anytime anywhere. What's more, businesses can utilize the virtual bookcase to store and showcase additional copies if they have any.
"Make certain you have all the necessities before you create digital brand guidelines with our platform," CEO of FlipHTML5, Winston Zhang says, "Or you can add something with the page editor to make your brand guidelines much more informative and engaging."
To learn more about how to make digital brand guidelines, please visit FlipHTML5.
About FlipHTML5

FlipHTML5 is a leading company in digital publishing platform development, providing premium publishing services for a wide range of individuals and business undertakings.
Source :
FlipHTML5 Software Co., Ltd.