FlipHTML5 Digital Publishing Platform Makes Self-publishing Simple
FlipHTML5 is a leading-edge digital publishing platform that is sought after for making amazing flipping magazines, online brochures and more digital publications.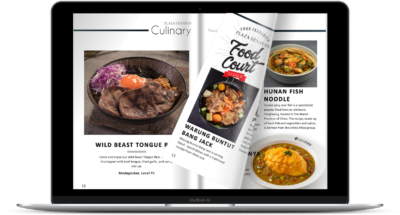 Press Release (ePRNews.com) - Hong Kong, China - Jul 27, 2021 - Digital publishing has taken the world by storm. It's no wonder as it's a far more convenient way to create and publish content of all kinds. FlipHTML5 is a highly recommended digital publishing platform. It quickly and easily converts static PDF files to vivid, interactive digital publications. The digital publishing platform also offers other services such as cloud storage and distribution options. Essentially, it removes the burdens that are usually associated with traditional publishing.
The easy-to-use digital publishing platform requires no coding or technical skills for users to create beautiful publications in HTML5 format. They simply need to upload their PDF document and it will be transformed into an engaging flipbook. Whether it's magazines, brochures, educational textbooks, or catalogs, FlipHTML5 is the digital publishing platform to use.
There are over ten templates that users can choose from to create their flipbooks. Although very little configuration of the templates is needed, each can be customized to meet the user's requirements. For instance, they can add their logos, brand colors, and more. The digital publishing platform supports 17 languages for the book interface and allows books to flip horizontally or vertically. Readers can have the impression of a traditional book with the page-turning sound effect.
Publishers can include all kinds of multimedia in their flipbooks that are not possible with print publications. In addition to the customary images and text, this digital publishing platform lets them add audio, videos, link, and hotspots. These allow readers to become immersed in the flipbooks and enjoy the content more. It's more convenient too, as they can click on a link that will take them directly where they need to go instead of having to type it into a browser.
The distribution and other logistic challenges that come with traditional publishing are eliminated by this digital publishing platform. Flipbooks can be read anywhere, at any time, on any internet-capable device. They can be shared as URLs or QR codes via email, social media, messaging apps, and be embedded in websites. FlipHTML5 offers cloud storage with its virtual bookshelf and distribution via the eCommerce feature.
Anna Lee, Designer of FlipHTML5 says "We wanted this digital publishing platform to make publishing easier and more convenient for publishers and readers alike."
To learn more about the digital publishing platform, please visit FlipHTML5.
About FlipHTML5
FlipHTML5 is a digital publishing solution for content creators from all walks of life.
Source :
FlipHTML5 Software Co., Ltd.