FlipHTML5 Empowers Users with Booklet Templates to Create Booklets Online
FlipHTML5 helps users create digital booklets that enhance their credibility as brands. Its booklet templates are professional and make customization easier for every creator.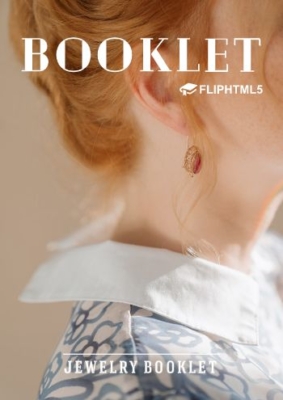 Press Release (ePRNews.com) - Hong Kong, China - Aug 18, 2023 - The popularity of digital marketing grows every day, and brands need tools to beat the market. Having pre-made booklet templates to create digital booklets can be integral in conveying useful information to people regarding products, events, services, and more. FlipHTML5 is such a platform for marketers and publishers who need to market and create awareness about their brands.
FlipHTML5 provides a hassle-free way of creating online booklets. Its booklet templates allow users to digitize their marketing approaches for better sales and profits. Its user-friendly online editor allows creators to create visually appealing, information-packed digital booklets by embellishing them with videos, images, links, audio, hotspots, and other media elements. They can also customize their books to boost their brand authority by uploading their logos.
Booklets are resourceful in promoting brands, services, and products. And FlipHTML5 has booklet templates in furniture, real estate, fashion, jewelry, and other industries. These templates are easy to use and customize. Marketers who want to boost their brand presence can design effective booklets to tell their brand stories and present their product offerings more dynamically.
It is easy to get audiences to read booklets designed at FlipHTML5. The booklet templates are professionally designed, which improves the credibility of creators. When optimized for SEO and embellished with rich media, readers will not resist sharing on various online channels. Their design makes them intriguing to read and act upon.
"The booklet templates from FlipHTML5 save creators a lot of time. They encounter fewer queries from customers because of their detailed designs and content. The booklets created contain useful information that optimizes customer relationships. With FlipHTML5, you are assured of plenty of features including various media elements, multiple output options, SEO optimization, monetization, and analytics of your publications. It also includes bookshelves that help users to create and publish more booklets for all audiences," explained Winston Zhang, CEO of FlipHTML5.
For additional information on these booklet templates, please visit FlipHTML5.
About FlipHTML5
FlipHTML5 provides comprehensive digital publishing solutions for users from all walks of life. Its platform comes fully equipped with advanced features to make publications professional, attractive, and dynamic.
Source :
FlipHTML5 Software Co., Ltd.