FlipHTML5 Offers a Free Catalog Maker for Sharing Catalogs Online
FlipHTML5's free catalog maker lets users easily design accessible online catalogs and generate more revenue from their products.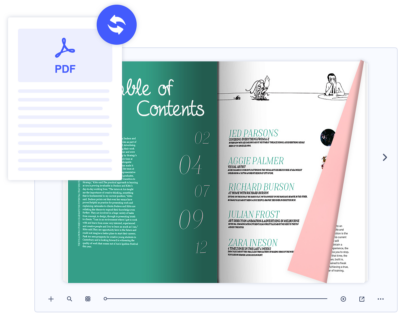 Press Release (ePRNews.com) - Hong Kong, China - Jul 14, 2023 - Businesses constantly seek ways to infiltrate the digital realm and make their brands and products known across borders. With more people accessing their products, they will be able to generate more revenue. The free catalog maker from FlipHTML5 is a tool that makes every brand realize its marketing goals. With this tool, users can easily create, design, and publish their catalogs, and market products on social platforms, via email, and more.
The free catalog maker is an enhanced tool that lets users design professional-looking catalogs for targeting audiences. Once done creating, the catalog will be automatically uploaded to the FlipHTML5 server for web hosting and free storage. The users have the freedom to design as many catalogs as they need and display catalogs in virtual bookcases provided by FlipHTML5.
To help expand their reach to a broader audience base, FlipHTML5's free catalog maker will generate a unique URL and QR code for each catalog. This enables sharing with customers on messaging apps, emails, social media networks, and more. Brands can also use the embed code to embed the catalog on their websites so users can access, shop, and order with much ease. The hosting is free for all.
FlipHTML5 lets creators design catalogs with their audiences in mind. The platform's technology enables people to browse digital catalogs from all devices. Even on the go, consumers can still access catalogs and place their orders using their mobile devices. The free catalog maker optimizes these catalogs to ensure they're compatible with iOS and Android devices. This compatibility allows customers to click and view products directly with an immersive online reading and shopping experience.
"At FlipHTML5, there's no second-guessing about the productivity of our free catalog maker," CEO of FlipHTML5, Winston Zhang discussed, "This maker has great features to get your business buzzing with customers. You can make all your products come alive with videos, links, music, and other media elements. When it's time to present them to your customers, you'll do so in the most persuasive way, letting them make purchasing decisions faster."
For more information on the free catalog maker, please visit FlipHTML5.
About FlipHTML5
FlipHTML5 Co., Ltd. offers users innovative ways to utilize online platforms to their advantage. Its versatile digital publishing platform helps people from all walks of life to quickly produce digital publications that stand out.
Source :
FlipHTML5 Software Co., Ltd.