Florida Green Construction Palm Coast Model Home Earns New EPA Certification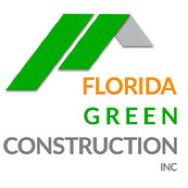 Press Release (ePRNews.com) - PALM COAST, Fla. - May 23, 2017 - Gene Slone, vice president of construction at Florida Green Construction, is pleased to announce the company has earned a new EPA certification for its model home in Palm Coast.
The Alisa, located at 24 Eastland Drive, has been earned the certification by a certified Home Energy Rater as an U.S. Environmental Protection Agency (EPA) Indoor airPLUS qualified home.
This means the home meets Indoor airPLUS construction specifications as established by the EPA.
"We are thrilled for yet another important certification for our Alisa model," said Slone. "This certification by the EPA is further validation that a green home offers a range of impressive money-saving and healthy living features, setting the quality our green homes well above those built with traditional construction."
Every Indoor airPLUS qualified home is also ENERGY STAR certified and includes additional features to help protect homeowners against potential health risks such as moisture and mold, pests, combustion gases, garage pollutants, and in certain areas of the country, radon gas.
Living in a home with such high air quality can improve the lives of people suffering from asthma, allergies and other respiratory discomfort. Homeowners can expect a more comfortable living environment because ENERGY STAR and Indoor airPLUS homes include properly engineered HVAC systems, improved duct and equipment installation, and fresh air ventilation designed for energy efficient new homes.
In 2005, only 2% of new home construction was green, in 2016, approximately 38% of new construction was green. The National Association of Home Builders and the National Association of Realtors both report that 70% of new home buyers in the next decade will be looking for energy efficient, healthy to live in, Certified Green Homes. More than half of consumers rank green and energy-efficiency as top requirements for their next home
Green homes are comparably priced to traditionally built homes, plus homeowners continue to save over the lifetime of the home. The average savings on energy, water bills and homeowners' insurance is $250 per month.
The Alisa won the Grand Award and the Realtors Choice award in the Flagler County Parade of Homes in March and the company has won quality of construction and exclusive home design Parade awards in years past.
The model also recently earned certifications from five separate agencies. In addition to the Platinum Certified Florida Green Home award from the Florida Green Building Coalition, the home also received a Certified Florida Friendly Landscape certification from the University of Florida's IFAS Extension, a RESNET certification, an ENERGY STAR Qualified home certification, verified by the EPA, and a Build Smart® home certification by Florida Power & Light Company.
All of Florida Green Construction homes use sustainable green construction practices. Standard features include spray foam insulation in the roof, vinyl double pane windows, sealed duct work, air returns in all rooms, water efficient shower heads and toilets, and more.
Florida Green Construction's office is located at 50 Leanni Way, Unit C-1 in Palm Coast, Fla. They can be reached via phone at 386-447-4151, or found online at http://floridagreenconstruction.us/ or https://www.facebook.com/FloridaGreenConstruction/.
# # #
About Florida Green Construction Inc.
Florida Green Construction Inc. is a custom green homebuilder with a goal to allow customers to own sustainable, energy and water efficient homes, while living in a healthy, indoor environment. Florida Green Construction homes are built virtually free of harmful chemicals. The homes are also safer from exterior threats and can be built to be resistant to hurricanes, tornados, and fires. Florida Green Construction homes are comparably priced to traditionally built homes, plus homeowners continue to save over the lifetime of the home and enjoy a higher resale value than a traditional home.
About the Florida Green Building Coalition
The Florida Green Building Coalition is the leading certifier of green projects in Florida. To date it has 8,200 residential, over 15 million SF. of commercial and high-rise, 53 land developments, and 72 local governments participating in its certification programs. FGBC certification programs are the only standards developed with climate specific criteria to address issues caused by Florida's hot-humid environment and natural disasters. The Florida Green Building Coalition (FGBC) is a nonprofit 501(C)3 Florida corporation founded in 2000 dedicated to improving the built environment. Its mission is "to lead and promote sustainability with environmental, economic, and social benefits through regional education and certification programs."
Source :
Florida Green Construction