Fluorescent Cell Organelle Stains – Free Brochure Launched By MoBiTec GmbH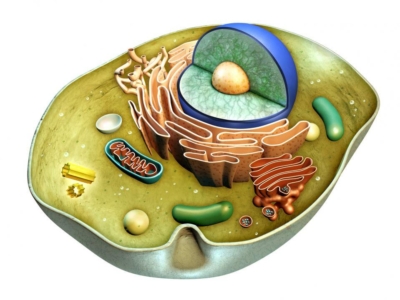 Press Release (ePRNews.com) - GöTTINGEN, Germany - Jul 28, 2016 - Fluorescence is a technology that is now used routinely in life science research. Fluorescence reagents are used extensively to trace the presence of biomolecules in cells and other biological systems. The great advancement of fluorescence reagents has promoted a host of more complex fluorescence technologies such as fluorescence resonance energy transfer (FRET), time-resolved fluorescence (TRF), fluorescence polarization (FP), fluorescence recovery after photobleaching (FRAP), fluorescence activated cell sorting (FACS), and fluorescence correlation spectroscopy (FCS) etc. Excitation and emission wavelength, fluorescence quantum yield, fluorescence lifetime, size, photostability, and biological functionality are important factors to be considered in the selection of a desired fluorescent probe for a given applications.
The products listed in this brochure are supplied by renowned companies as there are: AG Scientific, AnaSpec, GORYO, MoBiTec, Profoldin, and TEFLabs, and sold by MoBiTec GmbH to its customers, either directly, via distributors, or from the manufacturers' headquarters.
In the brochure you will find:
• Nucleic Acids Stains
• Cytoplasmic Marker
• Probes for Mitochondria
• Miscellaneous Lipophilic Reagents and Membrane Stains
• Probes for Lysosomes or Other Low pH Compartments
• Liposomal Fluorescence Dyes & Ions
• Additional Fluorescent Probes
Please note: even though the presented brochure includes local pricing information and also some products which may be only available for purchase to customers in Germany, we will be more than happy to provide any interested person with a free PDF copy. If so, please contact us via e-mail (see below).
About MoBiTec GmbH
MoBiTec GmbH (Goettingen, Germany) is a privately held company (founded in 1987) that offers research tools for molecular and cell biology. Products include DNA vectors for cloning and expression, cell transfection reagents and cell culture tools, immobilized and soluble enzymes, products for genomics and proteomics research, numerous antibodies and recombinant proteins, superior fluorescence reagents and kits, affinity chromatography products, as well as general laboratory equipment.
In parallel to its own product lines, MoBiTec distributes products from international companies in Germany. MoBiTec products are distributed worldwide, in Germany from their home office, in other countries by distributors.
Source :
MoBiTec GmbH

Business Info :
MoBiTec GmbH
Lotzestr. 22a
Göttingen, Lower Saxony - 37083 Germany
Phone: +49-551-707220
Website:
http://www.mobitec.com