FNQ Spirits Offers Croc Piss brand of Vodka, Gin, and Brandy in Australia
FNQ Spirits is one of the most popular distilleries in Australia and is renowned for the Croc piss brand of alcohol.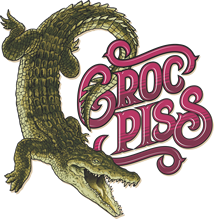 Press Release (ePRNews.com) - Australia - Aug 17, 2023 - FNQ Spirits, a leading producer and supplier of alcohol products in Australia is proud to offer a wide range of premium-quality spirits to its customers. The company specialises in producing Vodka, Rum, Gin, and Brandy using only the finest ingredients and traditional distilling methods. With a commitment to quality and sustainability, FNQ Spirits has earned a strong reputation in the industry, supplying its products to domestic and international markets.
In response to a query, a FNQ Spirits spokesperson stated. "The 2021 Vodka Masters Winner is Croc Piss Vodka! For many, the true nature of the crystal spirit remains a mystery. In the strictest sense, it is merely a distilled spirit manufactured from ethanol and water."
FNQ Spirits, an Australian distillery, offers natural gin, vodka, and brandy. The company believes that alcohol should not be enjoyed at the cost of the environment, so they have created a triple-filtered range that maximizes natural flavours and reduces toxins. The Natural range is made using locally sourced botanicals and is packaged in recyclable and sustainable materials. FNQ Spirits hope to set a new standard for sustainable and eco-friendly spirits in Australia. If you are trying to buy rum made in Australia, you should consider FNQ Spirits as your top choice for a supplier.
The spokesperson continued, "Vodka has long been a standard in European nations, including Russia, Ukraine, Belarus, Estonia, Latvia, Finland, Iceland, Norway, Poland, and the Czech Republic, despite its growing popularity in the US. Vodka does not age as gin does."
FNQ Spirit is committed to using all-natural botanicals sourced from the best parts of the Australian landscape. Their handcrafted spirits are made with the utmost care and attention to detail, ensuring that each bottle is of the highest quality. FNQ Spirits is also committed to reducing its carbon footprint and supporting the Australian economy by creating a sustainable business model that gives back to the local community. With a focus on environmental responsibility and social impact, FNQ Spirits is leading the way in the spirits industry. Those who are trying to buy vodka gift pack in Australia should visit the official website of FNQ Spirits for price options and details.
About FNQ Spirits
FNQ Spirits is proud to be one of Australia's leading producers and suppliers of high-quality alcohol products, including Vodka, Rum, Gin, and Brandy. Focusing on using locally sourced ingredients and traditional crafting methods, FNQ Spirits have quickly become a household name in the Australian spirits industry. From their signature award-winning vodka and gin to their rich and complex aged rum and brandy, FNQ Spirits offers a wide range of premium spirits that are sure to please even the most discerning of palates. With a commitment to quality, sustainability, and community, FNQ Spirits is dedicated to delivering exceptional spirits that are both delicious and responsibly crafted. If you are looking to purchase vodka gift packs in Australia, you should consider FNQ Spirits as your top choice for a supplier.
Contact Information
FNQ Spirits
436 – 438 Sheridan St,
North Cairns, Queensland 4870
Australia
Phone- 07 4000 7245
Email- troy@fnqspirits.com.au
Website- https://crocpiss.com.au/
Source :
Croc Piss