Buy Versatile and Adaptable Spirits in Australia from FNQ Spirits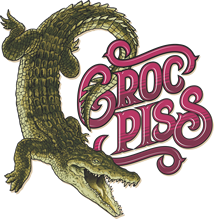 Press Release (ePRNews.com) - Australia - Mar 21, 2023 - FNQ Spirits offers Croc Piss, Croc Piss Vodka, Liqueurs, and many more. It was founded by Troy Read, a professional with more than 18 years of experience working in the mental health sector. The company typically conducts thorough research to produce products that not only meet but also exceed clients' expectations. Over the years, they have won several awards, including the Silver medal for Croc Coffee, Papaya Schnapps, and Croc Vodka at the 2021 London International Spirits Competition. Thus, clients can be sure of purchasing top-quality products from the company.
The company spokesperson said, "We are committed to ensuring that the information one offers us is safe and secure. Over the years, we have implemented suitable managerial, electronic, and physical procedures to secure and safeguard information and protect it from modification, disclosure, loss and unauthorised access, misuse, and many more. Thus, clients can be sure of having a safe and comfortable online shopping experience."
Rum was first made by colonists in the Caribbean in the 1600s. Legend has it that it was typically discovered when a Barbadian slave dipped his spoon into a tray of leftover molasses that had spent several weeks in the hot sun. Slaves enjoyed this concoction while landowners began applying more advanced distillation methods to the blend. At FNQ Spirits, they offer Croc Piss Original Rum Like Spirit. The product is made from cane syrup, fermented sugarcane juice, or molasses distilled to become alcohol at about 80 proof or higher. Those wanting to order popular rum in Australia can contact the company.
Speaking about vodka, the company spokesperson said, "Vodka is among the most adaptable and versatile spirits that can be applied to the preferences of the extensive range of customer's palettes. Its name usually comes from 'voda', a Russian word for water. The spirit can typically be made from various things, including grapes, grains, potatoes, sugar, corn, fruits, roots, and many more. It is normally distilled to 90 per cent or more alcohol by volume to remove any potential taste and smell of the ingredients used to produce it. Over the years, Vodka has become a staple in several countries, including the USA, Belarus, Ukraine, Russia, Finland, Iceland, Poland, Norway, Latvia, and many more."
Looking for the best vodka in Australia? FNQ Spirits is an excellent option for people wanting to purchase vodka, rum, liqueurs, and many more. They continuously win award after award for their distilled drinks. The company uses various local products to enhance the flavour of its spirits. They have a user-friendly website that enables clients to order from anywhere in the world. The company also provides various recipes that allow clients to make the spirits themselves.
About FNQ Spirits
FNQ Spirits specialise in great Aussie spirits. With them, clients can buy 190ml Croc Piss Stubby Pack, Croc Piss Limezello 700ml, Croc Vodka 700ml, and many more. The company is always available to respond to clients' inquiries and concerns. Those wondering where to find Croc Piss rum can consider contacting the company.
Contact Details
FNQ Spirits
436-438 Sheridan St,
North Cairns, Queensland 4870
Australia
Telephone: +61 7 4000 7245
Email: troy@fnqspirits.com.au
Website: https://crocpiss.com.au/
Source :
FNQ Spirits - Croc Piss