Genus Services Provides Tailored Residential Mental Health Care for a Productive Life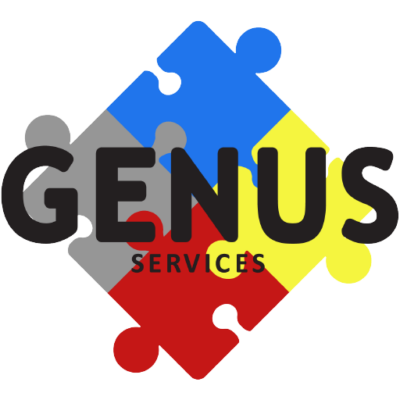 Press Release (ePRNews.com) - South St. Paul, MN - May 17, 2023 - Mental illness affects the individual experiencing it and the people around them, including family, friends, and others. Mental health services aim to provide support and resources to those suffering and their loved ones to help make the journey smoother. One such provider is Genus Services, which offers mental health services and support to residents of Minnesota, USA. This organization provides individualized assistance to help those with mental illness and traumatic brain injuries lead a fulfilling and healthy life. Genus Services enables mental health patients to function at their best by offering personalized support and the necessary skills. This reputable organization plays a crucial role in improving the lives of those affected by mental illness and is a valuable resource for the community.
During an interview, the spokesperson of Genus Services stated, "Genus Services is a people-centered organization that provides unwavering support to individuals struggling with various mental health issues. At Genus, we believe that through building strong team relationships, we can help individuals lead healthier and more productive lives, even in the face of mental illness. Often, family members and friends of those with mental illness can feel overwhelmed and stressed, particularly when providing lifetime or temporary support. Our team is friendly and compassionate, and we provide outstanding guidance and support to such individuals, including access to mental health living facilities in Minnesota. We strive to offer a helping hand to those going through challenging times and are committed to positively impacting the lives of our clients and their families."
Looking for top residential mental health care? Genus Services was founded on the values of compassion and personalized care, recognizing that treatment should not be a one-size-fits-all approach. Various programs are tailored to meet the unique needs of each individual, with the ultimate goal of providing support to help them recover and live happy, healthy lives. Genus Services stands out from other facilities due to its originality, adaptability, and authenticity. While other facilities may shy away from taking on patients who require extensive support, Genus rises to the challenge and creates customized treatment plans that are sure to be effective. This organization is committed to positively impacting the lives of its clients, providing them with the care and support they need to achieve their goals and reach their full potential.
The spokesperson added, "At our community residential support and mental health facilities, we provide in-patients round-the-clock care and crisis stabilization services. Our team comprises mental health and brain injury recovery specialists who work with residents to meet their various needs, from crisis stabilization to transitional and long-term care. Our mental health residential facilities are licensed and provide a safe and nurturing environment to individuals struggling with mental health issues. We strive to offer our clients r a higher level of care and ensure they receive the support and assistance they require to achieve their recovery goals. Our facilities are staffed with experienced professionals dedicated to providing compassionate care to our residents. We aim to positively impact the lives of those we serve, offering a safe and supportive environment where they can thrive."
Genus Services is a trustworthy choice for those seeking residential mental health care facilities that provide safe environments to help individuals with mental health challenges lead productive lives. The expert team at Genus Services offers comprehensive and tailored support, which includes individualized treatment programs, personalized therapeutic services, and life skills training.
About Genus Services
Looking for in-patient mental health care? Genus Services recognizes that each individual's needs are unique and therefore offers personalized care to ensure patients receive the support they require to achieve their goals. By providing specialized care, Genus Services helps individuals with mental health challenges develop essential life skills to lead productive lives. Whether patients require short-term or long-term support, Genus Services is committed to helping them achieve their recovery goals in a safe and supportive environment.
Contact Information
Genus Services
355 15th Avenue North,
South St. Paul, MN 55075
Phone – 651-688-7173
Email: joinourteam@genusmn.com / placement@genusmn.com
Website: https://genusmn.com/
Source :
Genus Services