Genus Services Offers Safe and Effective Residential Treatment Facilities for People with Mental Illness
Genus Services offers residential support and mental health facilities that help individuals lead a healthier and more independent life.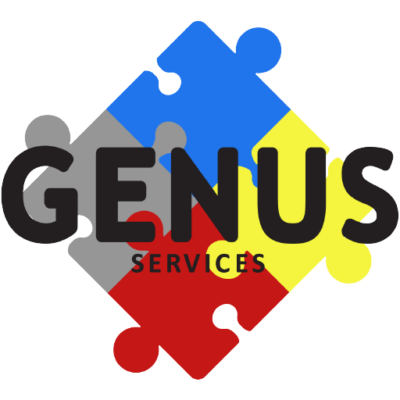 Press Release (ePRNews.com) - United States - Mar 29, 2023 - Not only the individual suffering mental illness or instability but the entire family, friends, and others related have to face the circumstances associated with mental imbalances. Mental health services tend to make the path smoother by providing necessary resources and support to the one suffering and the family altogether. Genus Services is a prominent provider of such services that help Minnesota (US) residents cope with mental illnesses and traumatic brain injuries. By providing personalized support and skills required for leading a full and healthy life, this reputed organization enables mental health patients to feel and function at their best.
The spokesperson of Genus Services during an interview stated, "Genus Services is a people-first company that dedicatedly serves individuals suffering from various mental health issues. We believe that a strong team effort and meaningful relationships together can make lives healthier and more productive for individuals facing mental illnesses. Relatives and friends often start feeling overwhelmed and stressed by the added responsibilities when they are called to help a loved one suffering from a mental illness for a lifetime or temporarily. Our friendly and compassionate team with its stupendous guidance and support, including mental health living facilities in MN, comes to rescue such people in challenging times."
Genus Services was established with compassion as its cornerstone and it profoundly emphasizes personalized care. Various programs are customized for each person since this organization recognizes that treatment is not a one-size-fits-all approach. The ultimate objective is to provide support to people so they can recover and live the happiest, healthiest lives. Genus Services distinguishes itself from the rest of the facilities, thanks to its originality, adaptability, and genuineness. When other facilities avoid taking on patients who require the greatest assistance, Genus rises to the occasion and develops a customized treatment plan that's sure to work.
The spokesperson added, "We offer community residential support and mental health facilities. Mental health care and crisis stabilization are provided to inpatients at these 24-hour staffed facilities. Our team members who have specialization in mental health and brain injury recovery work with residents with a wide range of needs, including crisis stabilization, as well as transitional and long-term care. Our mental health residential facilities are licensed to provide a safe and nurturing environment, along with a higher level of care, to individuals struggling with mental health issues."
Genus Services can be a reliable option for those looking for residential mental health care facilities that provide safe environments to help mental health patients lead productive lives. The expert team members there offer comprehensive and tailored support, including, but not restricted to, individualized treatment programs, personalized therapeutic services, and life skills training.
About Genus Services:
Genus Services is all about offering guidance and required support to those suffering from various forms of mental illnesses. Community residential support, employment services support, integrated community support, in-home support, and 24-hour support is provided as and when required. So those looking to contact for mental health residential facilities can either refer to the website of Genus Services or can call 651-688-7173.
Contact Information:
Genus Services
355 15th Avenue North,
South St. Paul, MN 55075
Phone – 651-688-7173
Email: joinourteam@genusmn.com / placement@genusmn.com
Website: https://genusmn.com/
Source :
Genus Services