Fountain Tech is Offering Fountain Pumps and Submersible Fountain Lights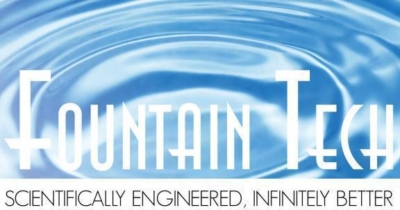 Press Release (ePRNews.com) - Santa Maria, CA - Feb 04, 2019 - Setting base out of Santa Maria, Fountain Tech is a top-rated company known for its brilliance in the fountain equipment world. Over the years, the company has risen through the ranks to become a one-stop shop for all submersible pump requirements. Through the adoption of the latest tech in the industry, they've been able to come up with highly functional items which are suitable for a variety of applications. Specializing only in wholesale provisions, they offer energy-efficient pumps used by well-known fountain manufacturers. Their portfolio features a broad range of products which include indoor pumps, fountain/pond lights, outdoor pumps and much more. All their products meet the industry's requirements guaranteeing one value for money when they shop for the same.
Speaking about their well-engineered fountain products, the Company Spokesperson said, "Fountains play an integral role in the aesthetic appeal of one's compound be it a private garden, a commercial space or even a house interior. Thus, it's critical that one pays attention to any fountain product that they buy be it fountain lighting or pumps. At Fountain Tech, we know the importance of highly functional fountains, and that's why we've featured the best tech in our products. Our items are a result of years of in-depth research and development that allows us to come up with innovative products that will speak to varying needs. That said, our fountain products guarantee excellent functionality and are a must-have if you're looking to stand out from the crowd."
Clients looking to get fountain pump can trust Fountain Tech to provide them with some of the best items in this category. The provision of top-quality pumps has been their cup of tea since time immemorial, and they've exhibited a top-notch performance in this field. They offer a broad range of fountain pumps which include Fountain Tech FT-70-O, Fountain Tech FT-250, Fountain Tech FT-160, Fountain Tech FT-130-O, and Fountain Tech FT-450 among others. All these fountain pumps mirror modern creativity and can be banked to serve one's needs to the latter.
Talking about pond fountains, the Company Spokesperson added, "Since we made our way into the industry, we've always worked towards becoming the go-to hub for clients looking to get high-quality pond fountains. We've been successful in this endeavor as we've been able to provide dozens of clients with this product, propelling us to greater heights. Currently, we offer the FF-3500 Floating Pond Fountain and the FF-14000 Floating Pond Fountain which deliver high energy efficiency and excellent outdoor functionality. They come with printed instructions on how to use them and one can also visit our YouTube channel for more insights on how to use the pond fountains."
When it comes to submersible fountain lights, clients can be sure to get the best of the same when they shop at Fountain Tech. Their lights come in different color variations and can be adjusted to create various lighting patterns at night. The products in this category include LED-144colorchanging, Stainless Steel LED Pond Fountain Light Kit and LED Lights. More information on these lighting products can be found on the company's website.
About Fountain Tech
Fountain Tech is a well-known provider of high-quality fountain pumps and lighting for their broad range of clientele in California. Their products are realized from the latest tech and clients are assured of the best prices when they shop from the company.
Source :
Fountain Tech