Fountain Tech Remains a Perfect Source for Wholesale Submersible Pumps
A leading online portal based out of Santa Maria, California, Fountain Tech is known for offering a wide selection of indoor and outdoor pumps at genuine prices.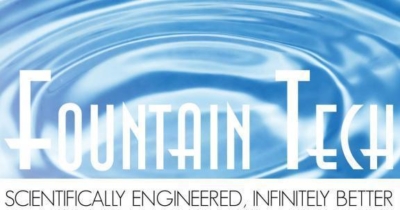 Press Release (ePRNews.com) - USA - Mar 04, 2019 - Fountain Tech is one of the leading online stores that offer a wide selection of indoor and outdoor fountain pumps at reasonable prices. The particular features of the pumps that this online store wholesales are that they are highly energy efficient and are widely used by major fountain manufacturers. However, the company also sells to retailers interested in buying quality, reliable, and efficient pumps. Not surprisingly, it has a long list of satisfied customers.
With the intent to put some light on the range of wholesale submersible pumps on offer, the spokesperson of Fountain Tech stated, "We are a popular name when it comes to offering robust, effective, and energy-efficient submersible pumps in and around California and even beyond. No matter whether it is indoor or outdoor pumps, we wholesale as well as retail bases what customers are looking for. The water pumps come in different sizes, power and pumping capacities. Customers are free to choose what suits their requirements in the best possible way."
Customers can also reach out to Fountain Tech to find a wide selection of fountain and pond lights. The online store stocks a massive inventory of LED lights, LED color changing lights, and stainless-steel LED pond fountain light kits. These LED lights are aimed at helping owners to make their ponds appealing, vibrant, and lively. Additionally, the online store offers floating pond fountains that make a fountain look special and different from the regular fountains currently sold in the market.
Elaborating on the wide range of indoor and outdoor pumps, the spokesperson further stated, "We are committed to helping those who intend to buy top-notch water pumps and LED lights for fountains. We offer fountain and pond pumps in different sizes and capacities. Customers can opt for a water pump that can pump 35 gallons per hour to a massive 14000 gallons per hour. The amount of water volume is curved according to various heights. On top of this, the water pumps we offer come with 25 feet cord length and outdoor 3 wire UL approved."
Fountain Tech offers an extensive selection of outdoor water pumps in different sizes and water pumping facilities. The range include Fountain Tech FT-70-O, Fountain Tech FT-130-O, Fountain Tech FT-160, Fountain Tech FT-250, Fountain Tech FT-300, Fountain Tech FT-450, Fountain Tech FT-650, Fountain Tech FT-1250, Fountain Tech FT-1300, Fountain Tech FT-1900, Fountain Tech FT-2500, Fountain Tech FT-3500, Fountain Tech FT-6000, Fountain Tech FT-8000, and FT-14000. The number in each fountain pump type indicates the gallons per hour a particular model can pump. Therefore, those who want to buy fountain pump , or for that matter pond pump, can reach out to Fountain Tech.
About Fountain Tech  
Fountain Tech is an online store, based out of Santa Maria, California, known for offering a wide selection of indoor and outdoor fountain pumps at reasonable prices. The range of pumps is available in different sizes and pumping capacities. Besides this, the online store also offers fountain pond LED lights at reasonable prices. Therefore, for those who are looking for reliable submersible water pumps for fountains  at reasonable prices, the hunt ends with Fountain Tech.
Contact Details:   
Fountain Tech, 2351 Thompson Waytt
Santa Maria, CA 93455, Tel: 1-(888)-492-1823
Fax: 1-(805)-928-4191
Mail: info@fountaintechpumps.com
Web: www.fountainmountain.com
Source :
Fountain Tech