Fox Web Creations Offering Kansas City SEO Service at Affordable Rates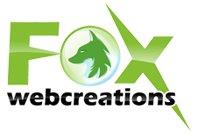 Press Release (ePRNews.com) - Kansas City, MO - Jan 12, 2018 - Fox Web Creations' leverage comes from its capabilities in internet digital marketing. Based in Kansas City, Fox Web Creations specializes in all aspects of website design, search engine optimization, and web development solutions. The internet digital marketing company has the desired experience and resources to help any size business move fast forward. It is constantly expanding design and marketing expertise to help clients find their target audience into buying  their products and services. Fox Web Creations complies with a fair pricing policy to ensure top notch internet marketing services for all budgets.
Replying to a query related to Fox Web Creations' core competencies, one of its executives recently stated, "Fox Web Creations has a reputation for variety. As such, we bring forth a vast service portfolio to meet all digital marketing needs in Kansas City Metro Area and beyond. Our website design services include Web Development, E-Commerce website design, Content Management System, Graphic Design and Branding, and Open Source Solutions. The digital marketing portfolio is also as vast as it gets, coming complete with Search Engine Optimization, Social Media Marketing, E-marketing and Email Campaigns, Digital Signage and POS Services."
Fox Web Creations is equally at ease when it comes to related services, such as Mobile Web Design, Kansas City Video Production, HTML5 Animation Designers, Blogs and Social Networking and Mobile App Development. The internet digital marketing company takes the time to know client's unique requirements, which is integral to creating customized solutions. It provides initial consultation via multiple options like web-based teleconferencing, telephone meetings, or in-person meetings where the client is encouraged to be explicit with his needs and wants. The collaborative approach remains intact even during the execution phase.
Giving information on the Kansas City SEO services, the executive further stated, "As search engines are increasingly shaping purchasing decisions, Search Engine Optimization is imperative for businesses to stay competitive. Search Engine Optimization, or simply SEO, helps the website achieve and maintain the first-page organic rankings on Google, Yahoo, and other search engines. Putting it simply, SEO takes the website where potential customers are. At Fox Web Creations, we invite businesses in Kansas City to trust our expertise in SEO and gain the desired exposure and decent conversion rates."
The leading Kansas City internet marketing agency , Fox Web Creations takes a holistic approach to SEO. It focuses on optimizing the website to make it search engine friendly through on-page and off page optimizations. The former involves Meta tag composition, sitemap, semantic navigation, HTML optimization and keyword research, while the latter includes link building, link strategy, citations, local directory submissions, search engine submissions, press releases, article submissions, social bookmarking and social media marketing. Thanks to Fox Web Creations' competitive pricing, search engine optimization in Kansas City  need not be a pricey affair. 
About Fox Web Creations:

Fox Web Creations is a top-notch internet digital marketing company based in Kansas City. It specializes in online marketing, web design, web development, graphic design, mobile web design, e-commerce solutions and search engine marketing. Lately, Fox Web Creations has emerged as the go-to resource for internet marketing in Kansas City .

Source :
Fox Web Creations