Fox Web Creations is Offering Professional E-commerce Solutions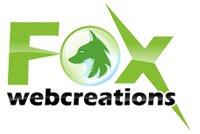 Press Release (ePRNews.com) - Kansas City, MO - Oct 05, 2017 - Fox Web Creations is a full-service and professional company geared towards making small and large businesses succeed in the online marketplace. Based in the Greater Kansas City area, the company is locally run with a highly skilled team that includes SEO experts, web developers, and web designers. Utilizing the industry's best practices and having the capabilities to create an optimum mix of technologies, the team has a competitive edge over their competitors as they offer one-stop-shop marketing and businesses solutions.
Integrity and customer relations makes up the core of their operations. By adhering to these strong principles, they can work side by side, abiding by their commitment to see their clients business' excel as they follow a strong work ethic for long-term co-operation.  Innovation and creativity are the backbone of their operations high value, given they have always set themselves ahead of their rivals to give them market leverage in this highly competitive industry.
Fox Web Creations provides first class rated internet marketing in Kansas City, Missouri. Experienced in search engine optimization, an important aspect of a result-oriented internet marketing campaign, the company takes pride in their ability to get more traffic to a website. SEO is an envolving aspect that includes a mix of strategies to enable business websites to rank higher on organic search engine results, such as Yahoo, Bing, and Google – among others. Fox Web Creations brings a blend of tailored solutions, experience, and resources to give customized solutions to each business situation.
Those looking for the best Kansas City internet marketing agency should consider Fox Web Creations. Their eCommerce solutions are only one of many skills in their realm of expertise. They have experience with many industries and technologies to ensure excellence both in regards to service delivery and in having a team that understands all aspects of online marketing. The first part of the process in a successful campaign involves creating a user-friendly website which is fully optimized for both on- and off-page optimization. From there, the SEO team launches into a fully fledged campaign to boost ranking on search engines and in local search, to direct more traffic to the client's site. More traffic always translates to more customers meaning more profits and a greater overall market grasp.
According to Forbes, 90% of online purchases begin with a client searching for online reviews and company information. These searches are based on keywords with 75% of the customers considering the first page rated companies for their services. Fox Web Creations has cost-effective SEO services in Kansas City to guide a site from the lowest ranks to lead page positions. Their search engine optimization skills have been rated as 100%, content marketing at 96%, content writing at 87%, and social media marketing at 98% all A+ ratings an assurance of quality.

About Fox Web Creations
Founded in 2004, Fox Web Creations has developed exceptional and affordable web development, website designing, and search engine optimization services to serve their diverse range of customers and raise their levels of competence in the online market.
Source :
Fox Web Creations