Frog Portugal Announces Partnership With Glovo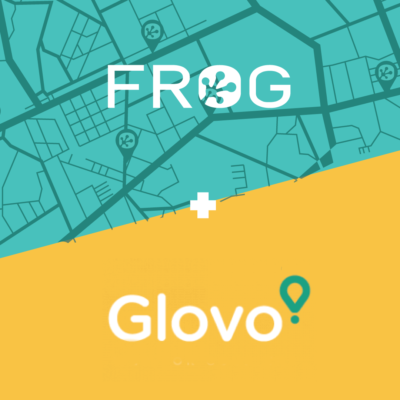 Press Release (ePRNews.com) - AUSTIN, Texas - May 26, 2020 - Frog, the Austin, Texas-based global e-mobility solutions company, is pleased to announce it has entered into an exclusive partnership with Glovo, one of the world's fastest-growing on-demand delivery digital platform, distributing everything from groceries to restaurants' food, gifts, among other items, within an hour, providing all their three users: customers, partners and couriers with sustainable electric means of transport for a small price.
With the increased availability of on-demand food delivery services in Portugal, food couriers' commute times around urban centers continue to increase, and the cost of owning and operating a gas-powered, carbon-emitting motorcycle continues to soar. Under the partnership, Glovo will allow couriers that collaborate with them, as well as users and partners, to access Frog's commercial-grade electric scooters and soon-to-be-deployed electric mopeds for an exclusive monthly membership price.
"We are really happy to announce our collaboration with Frog, which will allow us to offer our three main users additional advantages to help make their daily life easier in their cities. For us, this agreement is also another step in our purpose of being carbon neutral by the end of 2021, and we hope to encourage all our users to take profit from it," said Ricardo Batista, Portugal Country Lead at Glovo.
Frogs are well-known in Lisbon and have had a high adoption rate from users, noting a blatant difference in the commercial-grade, heavy-duty scooters that offer a more stable ride experience. Under the partnership, Glovo Portugal couriers, users, and partners will receive an exclusive Glovo membership, providing unlimited rides and access to Frog's network of shared e-mobility solutions.
"We are excited to integrate our shared e-mobility solutions in Portugal with Glovo's delivery service," said Pedro Guedes, European Territory Manager for Frog. "Glovo delivers millions of items around the world every day, and the company shares our passion for focusing on the customer experience. We see incredible opportunity in offering Frog's world-class e-mobility transportation solutions to Glovo's users, couriers, and partners, accelerating our shared mission to help decrease air pollution while bringing efficiency to transportation."
About Frog: As climate change, rapid urbanization, and population growth continue to challenge our world's cities, Frog is on a mission to help communities Leap Forward toward a sustainable future by creating a higher standard for shared micro-mobility solutions. Formed in Austin, Texas by a team with vast experience in mobility solutions, the company is committed to providing communities around the world with high quality, reliable, turnkey, modes of transportation. Custom designed and manufactured specifically to meet today's high-demand rideshare use, Frogs offer a more durable, stable and reliable ride to help locals and visitors alike commute, run errands, visit friends, and explore cities in a fun, more efficient, and environmentally friendly way. Learn more at Gofrog.city.
Sobre a Glove: A Glovo é uma aplicação que permite comprar, enviar e receber qualquer produto dentro da mesma cidade. Com mais de 9 milhões de utilizadores e mais de 20.000 parceiros associados, a Glovo opera nas principais capitais da Europa e EMEA (Europa, Médio Oriente e África), como Roma, Paris, Istambul ou Casablanca e também em 10 países da América Latina. Atualmente, a Glovo já está presente em 300 cidades de 22 países em todo o mundo e aguarda-se a abertura do negócio em novas cidades, nas próximas semanas. Em Portugal, a Glovo foi lançada em Lisboa em outubro de 2017 e no Porto em março de 2018.
Contact Information: Frog Media Relations – press@gofrog.city
Source :
Frog E-Mobility Solutions