Geolux Launches Contactless Sensor for Measuring Water Discharge in Open Channels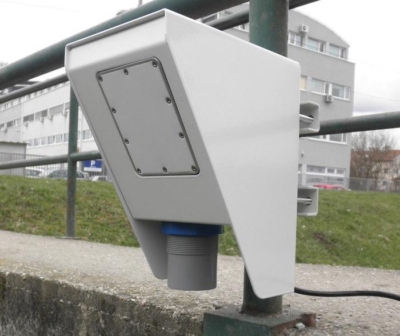 Press Release (ePRNews.com) - SAMOBOR, Croatia - Mar 14, 2017 - Geolux, which is based in Croatia (European Union) has launched new sensor for precise measurement of water flow and water discharge in open channels. The sensor utilizes latest radar and ultrasound technology to provide constant, precise readings of surface flow velocity and water level. The sensor is placed up to 10 meters above the water level, and there is no contact between the sensor and the water, making installation simple and fast, and enabling low mainteinance. The sensor can measure surface flow velocity rangin from 0,02 m/s to 15 m/s, and the water level from 0,5 m to 10 m.
Variety of supported communication interfaces and protocols enable easy integration with existing telemetry equipment and SCADA systems. Integrated tilt sensor measures inclination angle of the sensor and the flow velocity measurement is automatically cosine-corrected according to the measured mounting tilt angle.
Geolux RSS-2-300 WL radar sensor is certified according to both European and American standards, and is being used worldwide.
Geolux has been producing radar-based sensors since 2007 for use in hydrology, defense and traffic applications.
More information about the sensor can be found on Geolux website: http://www.geolux-radars.com/portfolio-items/rss-2-300-wl…
Source :
Geolux