Germany Kent Named International Book Award Finalist
The 8th Annual International Book Awards Sponsored by American Book Fest have been announced and Germany Kent's book You Are What You Tweet is a 2017 Finalist in the world renowned book awards contest.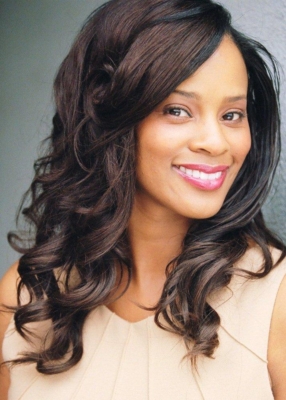 Press Release (ePRNews.com) - Culver City, CA - Jun 06, 2017 - Germany Kent's book, You Are What You Tweet [Star Stone Press], was recognized in the Social Change category. Though the book is practical self-help and motivational, many critics and educators have praised the book as a social change book noting it's powerful message on social media etiquette and ethics.
"This year's contest yielded over 1,500 entries from authors and publishers around the world, which then narrowed down to the final results" says Jeffrey Keen, President and CEO of American Book Fest.
Kent said she hadn't expected the book to garner the attention it has received.
"I am in awe and the attention has been unexpected and eye-opening. It's an honor to be recognized for social change and immensely rewarding to be recognized for something you believe in," says Germany Kent. "I am extremely delighted that people are taking the message into consideration. Hopefully, the message of the book will be sent all around the world."
The message of Germany Kent's book, which features a foreword by Tech executive Russell P. Reeder, has taken on a new life, especially in the media. Kent has been welcomed on NPR, AOL, FOX, the CW, CBS, NBC, and ABC to talk about the book. The book has also been featured in Fast Company, Inc. Magazine, Money for Lunch, The Examiner, Bloomberg Business, and has garnered stellar reviews from Blog Critics, Biz Catalyst 360, Herald Tribune, Hartford Business and The Dallas Morning News.
As a result of the success of the book, Kent started a social media campaign using the same title You Are What You Tweet to educate, inform, and evoke emotion in people about ethics in social media usage. Kent has used the platform to develop a successful speaking career carrying the message to organizations, churches, and schools across the country.
In addition to the book being carried in library systems, and top mentions from bloggers worldwide, Kent's You Are What You Tweet was recently selected as one of four books to be sent to the White House in a new campaign launched by actor Romany Malco to help President Donald Trump with social media etiquette.
The 8th Annual International Book Awards sponsored by American Book Fest said HarperCollins, Palgrave Macmillan, John Wiley & Sons, Tor/Forge, Rowman & Littlefield, Zondervan and hundreds of national and international Independent Houses contributed to this year's competition.
Keen says of the awards, "IBA's success begins with the enthusiastic participation of authors and publishers and continues with our distinguished panel of industry judges who bring to the table their extensive editorial, PR, marketing, and design expertise."
"The 2017 results represent a phenomenal mix of books from a wide array of publishers throughout the world," added Keen.
Source :
International Book Awards