Germany Kent to be a presenter at the International Trailblazer Awards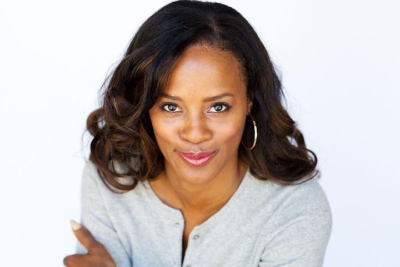 Press Release (ePRNews.com) - Culver City, CA - Jun 01, 2017 - Media personality and philanthropist, Germany Kent will be sharing the stage with some influential people next month at the International Trailblazer Awards.
Germany, a multi-faceted trailblazer, is an actress, producer, social activist and professional speaker, who is also a social media etiquette expert, trusted media resource and multiple award-winning and bestselling author.
The International Trailblazer Awards recognizes ordinary people doing outstanding things in the community while raising funds to send children to college.
2017 Honorees include Atlanta Mayor Kasim Reed, Tampa Bay Buccaneers Player Brent Grimes, Greenleaf's Lamman Rucker, DeKalb Superior Court Judge Gregory A. Adams, Fairfield Baptist Church Pastor Michael Benton, Apostle Tim Atunnise, Atlanta Voice Publisher Janis L. Ware, Junior Chef Lauryn Strong, Marine Veteran Col. William Cunningham, and Veteran Newscaster Ken Watts.
To learn more about the International Trailblazer Awards, visit their website at http://www.Jabyinc.com
In her book, "You Are What You Tweet", Germany teaches people how to create a happier, healthier life. The book, which has garnered international attention, has been featured by multiple bloggers and TV outlets and has received praise from K-12 educators, college professors, government officials, parents, and students. The award-winning book has the versatility to impact wide audiences and has left its mark.
For her professional accomplishments, Germany has been honored with a Global Philanthropy Award from Empower Magazine, featured in Inc. Magazine, Fast Company, The Examiner and countless others. She has been named one of the Top 100 women in social media marketing and one of the Top 100 individuals to follow on Twitter. Germany was recently named to the Hall of Fame at North Panola High School, becoming the first person to be inducted.
The International Trailblazer Awards are scheduled for July 16 at the Porter Sanford Performing Arts Center in Decatur, Georgia.
To learn more about Germany visit http://www.germanykent.com
To book Germany Kent as a speaker contact Star Stone Press http://www.starstonepress.com