Gigwell acquires Jamplify to help grow Live Entertainment Industry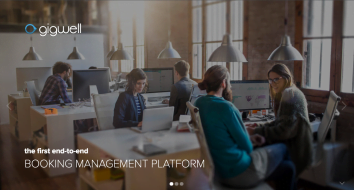 Press Release (ePRNews.com) - SAN FRANCISCO - Sep 20, 2017 - Gigwell, the leading booking management platform for booking agencies, today has announced the acquisition of Jamplify's Ticket Counts Pro and Live Intel products. Providing best-in-class data and analytics for agencies, Jamplify's platform brings Gigwell a suite of tools and capabilities to help agencies book more and create higher revenue engagements for their clients.
"Gigwell is thrilled to offer Jamplify's data and analytics tools to the over 300 agencies that currently use our industry-best booking management platform," says Jeremie Habib, CEO of Gigwell. "We are also excited to welcome Jamplify's clients to the Gigwell community. Many have already expressed excitement at having the Jamplify analytics suite integrated with a first-class booking system like Gigwell's."
Jamplify's Ticket Counts Pro service collects ticket sales data from thousands of venues around the world for the seamless reporting of sales data to agencies and their clients. Live Intel, Jamplify's latest product release, leverages this massive network of venues to help agents find the best bookings for their clients by coupling this comprehensive venue database with map-based search functionality.
"Gigwell represents the best in software in the live events business, and we could not be more excited for the future of our platform under their stewardship," says Andy Pickens, CEO of Jamplify. "Over the years, we have been at the forefront of bringing data and analytics to agents and their managers. Pairing our analytics offering with Gigwells management console will deepen the level of analytics we can provide booking agencies and will broaden the use of data-driven decision-making across the live business."
Company information
Gigwell
Founded in 2013 in San Francisco, Gigwell has built a software platform to streamline the booking process between live entertainers and live entertainment uvzm venues. The platform makes it easy to send contracts, build tour itineraries and collect payment electronically.
To date the company has booked over 50,000 gigs for DJ's, musicians, comedians and public speakers. They actively work with 15,000 live entertainers and have conducted nearly 52,000 bookings on the Gigwell platform ($184m in GMV) to date. As recent alumni of the prestigious Silicon Valley Startup accelerator Y-Combinator, Gigwell sits at the intersection of technology and live entertainment, seeking to disrupt the rapidly growing $200B global booking industry still operating on Word docs and Excel spreadsheets.
Jamplify
Founded in 2012 in New York City by Andy Pickens, Matt Roman, and Moses Soyoola, Jamplify builds software and data analytics for the live entertainment industry. A graduate of the Jumpstart Foundry accelerator in Nashville, TN, Jamplify was named MIDEM Top Startup for 2013 and Canadian Music Week's Top Startup for 2013.
Find out more at: https://goo.gl/UsHGK1
Source :
Gigwell

Business Info :
Gigwell
16 Dodge St.
San Francisco, California - 94102 United States
Phone: 4154099467
Website:
http://gigwell.com