Growing Irvine Businesses With Top-Notch Digital Marketing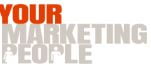 Press Release (ePRNews.com) - Irvine, CA - Aug 22, 2019 - With a full suite of talents across diverse marketing channels, a group of digital marketing experts from Your Marketing People is ready to take Orange County-based businesses to the next level.
Headquartered in Irvine, the Your Marketing People team offers expertise in SEO, PPC, social media, copywriting, web analytics, and video marketing—all important tools required to launch your business on the Internet and generate more traffic.
With their proven track record of increasing traffic and revenue for medium-sized businesses to large enterprises, Your Marketing People provides valuable work that directly translates to increased customers and revenue.
SEO Manager Chris Casarez said: "Whether it's a local or an international company, we deliver tailor-made solutions that are guaranteed to produce results, and we have clients all over the world." Your Marketing People's SEO services help get a company in front of local customers and bring qualified website traffic to convert visitors into customers and customers into brand advocates.
"I am excited to provide SEO services to local businesses," Casarez noted. "We are always pushing the technology envelope, and our use of AI and automation allows us to provide enterprise-level support at a rate business owners can afford."
Your Marketing People also specializes in data-driven Pay-Per-Click services for local businesses. From Google Shopping campaigns to display advertising to paid search ads, their methodology is driven by data to get clients the best return on investment.
"The online marketplace can be a crowded place, so we work hard to make businesses stand out from the crowd, and have an edge over the competition with the solutions we put forward," said Chocha.
Whether it's increasing online sales, brand awareness, or traffic to your website, Your Marketing People retains ROI at the core of what they do to ensure the client's investment pays off in dividends. They also establish key performance indicators from the beginning to ensure all their client goals are being met.
One of Your Marketing People's core methodologies is to take all digital marketing channels and variables into account—whether it is customer demographics, the season, the economy, the strength of the brand, or what the competition is doing—to ensure the services they offer are on point for the client's business and goals.
President and Co-Founder Alisha Chocha added: "We are strong believers in accountability and open communication. We take care in tracking our time and resource usage and also provide ongoing reports of what clients can expect from our efforts."
Contact Your Marketing People today for a free consultation and overview of their services.
You can view their website at https://yourmarketingpeople.com/ or call them with inquiries at (949) 484-9401 or email them at team@yourmarketingpeople.com for further details.
About Your Marketing People
Established in 2017, Your Marketing People is a Southern California-based digital marketing agency specializing in paid search, SEO, and content marketing. Our team of data-driven analysts and creative strategists works in unison to develop a holistic marketing approach for high-profile B2C companies and educational institutions across North America.
To learn more, visit YourMarketingPeople.com, and follow us on LinkedIn, Facebook, and Instagram.