Happy Tappy Announces Business Milestone
Huntingdale WA plumbing company reaches the top choice for customers' plumbing needs, resolving issues affordably and quickly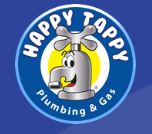 Press Release (ePRNews.com) - Huntingdale WA - Jul 03, 2020 - Happy Tappy is excited to announce their business milestone of achieving top choice for plumbing services throughout the Huntingdale, WA, and surrounding areas. Offering incredible pricing on repairs, the plumbing company is thoroughly dedicated to the satisfaction of their customers.
Known for being 'tap specialists', one of their primary objectives is to ensure that homes' taps are functioning correctly, free from leaks and clogs. One of the most common calls their team receives is for leaky faucets. This can happen for various reasons, including a bad o-ring or seal.
As the leading plumbing company providing repairs in the area, Happy Tappy plumbers can fix more than just a leaky faucet. Their experienced plumbers handle a variety of plumbing concerns. Offering full-service plumbing, they can also handle toilet repairs, bathroom renovations, general plumbing solutions, as well as service gas lines.
What contributed to Happy Tappy being Huntingdale's favorite plumber is their combination of being friendly, professional, and experienced. This allows customers to ask questions about their home's plumbing, receiving an explanation to better understand the problem. Happy Tappy features over 40 years of combined experience working with residential plumbing systems.
When one of Happy Tappy's plumbers arrives on the scene, they will inspect the fixture thoroughly to determine the cause. Then they will present customers with their recommendation for repair before proceeding. Transparency and being upfront about the work needed delivers greater communication between the customer and their company.
What many find when using services from Happy Tappy, is that they eliminate leaks and save money. A leaky faucet that has a consistent drip can cost homeowners, on average, $200 a year. This, in addition to wasting up to ten gallons of water a day, on a small leak. Because Happy Tappy has affordable services available, including leak repair, customers can take advantage of these services, fix the problem, and eliminate the excess water bill.
Happy Tappy's affordable service makes it simple for homeowners to get the plumbing repairs they need. A spokesperson for Happy Tappy had this to say about repairs, "We suggest extending the same logic to preventive repairs and maintenance. Don't wait until an emergency strikes before calling in a plumber." Happy Tappy is delighted to be the go-to plumber in Huntingdale for repairs, replacements, and installations. They go above and beyond to ensure all their customers receive a 5-star service that leaves them with the peace of mind their plumbing problems are over.
For more information on Happy Tappy, visit https://happytappy.com.au/. For questions or to order services, please call 0415 309 559 or send an email to happytappy1@iinet.net.au.