Haynes Plumbing LLC Offers Troubleshooting Tips For Residential Wells
Stafford, VA plumbing company, offers possible causes of well failure for homeowners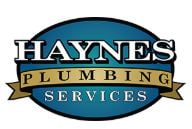 Press Release (ePRNews.com) - Stafford, VA - Oct 25, 2019 - Haynes Plumbing, local Stafford, VA plumbing company, is pleased to offer a few tips and tricks to help homeowners diagnosis well issues. Wells are a primary solution for providing water to homes all over the world and are typically used in places where a city system is unavailable. For most homeowners, they fear something happening to their well, as this would mean they no longer have a fresh water supply. Haynes Plumbing shares some valuable insight to help homeowners assess the issue and what to expect when it comes to plumbing repairs.
When you're well stops, the immediate thought is that the pump is broken. However, the unit is comprised of many parts that all work together. It isn't always a failure at the pump itself. In fact, the founder of Haynes Plumbing LLC has said, "most well pumps installed in the residential setting, are designed to last upwards of 20 years or more, without any issues. It is more likely to be a smaller component that has failed."
Aside from the more expensive fix, being the pump, residential well owners may want to look at the power source. Testing the system for power should be the first thing a homeowner should do. Often, a well can trip the circuit breaker. A simple on and off at the breaker may resolve the problem.
If power isn't the problem, other things could be wrong. The pressure switch could be the culprit. Too much pressure can trip the switch, identify the location of the switch, and asses where the handle is sitting. When it is operational, the lever should be at a 30-45 degree angle. Similarly, if there is too much pressure in the tank, the operation of the pump and well will cease.
Haynes Plumbing adds, if neither the pressure switch, tank pressure, or power is the problem, it might be time to call the professionals for assistance. However, in many cases, these ailments above can cause a well to stop functioning.
ABOUT HAYNES PLUMBING
Serving the Stafford, VA area, Haynes Plumbing has been the top choice for plumbing contractors with over 25 years of experience. They provide complete plumbing solutions, including installing energy-efficient fixtures, fixing clogs and leaks, to repairing tankless water heaters.
For more information on Haynes, Plumbing LLC visit https://www.haynesplumbingservices.com/. For questions about services please contact John Haynes at 540-659-3295.