Haynes Plumbing Services Announces Steps Taken To Reduce Transmission of Coronavirus While Serving Stafford, VA Area Customers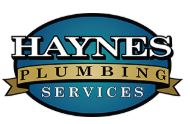 Press Release (ePRNews.com) - Stafford, VA - Apr 08, 2020 - In over 25 years, Haynes Plumbing Services has handled a fair share of problems, almost all exclusively plumbing related. With the growing and mass concern about COVID-19, they have their work cut out for them, troubleshooting methods for protection. The primary care is keeping their technicians, staff, and customers all safe during this trying time.
As of this writing, there have been 3,333 confirmed cases of Coronavirus in Stafford County, VA area. With this number growing each day, precautions must be taken. One area of the home or business that can't go long without being addressed is faulty plumbing. While social distancing is the answer to slowing the transmission, certain things can't wait. For those that experience leaking plumbing, clogged toilet and drains, or a burst plumbing pipe, the need for immediate assistance is a must.
At Haynes Plumbing Services, they are still providing plumbing services to customers throughout the area. However, they are treating the situation with great care and taking extra precautions to keep all parties involved safe throughout the entire service.
The first step when a customer needs service is to identify the possibility of exposure. For Haynes Plumbing, this is figuring out if any plumber has been exposed or presenting signs of infection, which includes cough and fever. The second is to determine whether a customer has any exposure or currently infected. The plumbing company will screen phone calls more carefully and possibly reschedule those that have been exposed or have symptoms.
"We're committed to providing Stafford courteous and professional plumbing service for both residential and commercial clients with keeping safety at the forefront. During the Coronavirus pandemic, our plumbers will be taking all necessary precautions, including wearing PPE and testing employees for possible signs of infection." owner John Haynes has said.
Employees will need to wear full personal protective equipment on every house call, as well as keeping distance whenever possible. While in the course of performing plumbing services, technicians have come in contact with infectious waste; the Coronavirus is a new threat that requires the same level of caution, if not more.
While it is still unknown for how long COVID-19 will pose a threat, Haynes Plumbing is doing whatever they can to ensure their customers receive the plumbing repairs, installations, and emergency services they need without putting anyone at risk.
For more information on Haynes Plumbing visit https://www.haynesplumbingservices.com/. For questions please contact John Haynes at 540-659-3295 or by email at Plumbing.