Health Seminar Series Kicks Off In Enfield CT
Wellness Naturally, a free health seminar series, launches with the first seminar at the Enfield Senior Center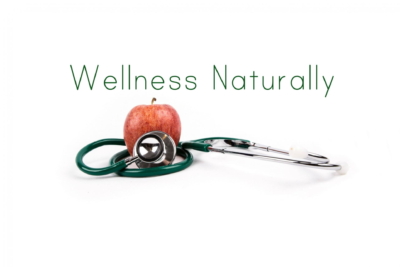 Press Release (ePRNews.com) - ENFIELD, Conn. - Jun 22, 2017 - According to an article published in December 2015 on MindBodyGreen.com, "Affordable, accessible wellness is starting to go mainstream", fueling industry leaders to explore creative approaches towards making healthy living accessible and affordable.
Founder of Digital Marketing Partner, Robert Kwasnicki, decided to take action to introduce his home state of Connecticut to the world of natural wellness.
"Too many friends and family believe that traditional western medicine is their only option for wellness. They are missing opportunities to affordably and naturally improve their quality of life with, for example, homeopathy, dynamic flexibility and NRT, or Neural Reset Therapy", stated Mr. Kwasnicki.
Kwasnicki said he was struggling most of his life with severe allergies, and chronic neck and shoulder tightness and pain from "years of playing football and rugby as though I was unbreakable." After many unsuccessful visits with traditional health practicioners, he met and worked with a homeopath for his allergies and NRT for his neck pain and shoulder issues.
"I have to admit that I could not wrap my head around the level of improvement in my quality life after working with Abby and Rick. I tell anyone who asks to try these natural approaches to wellness, and referred family and friends to both Rick and Abby, all of whom were helped by them."
Eager to get the word out to a larger audience, Robert worked with Abby and Rick to produce a free educational seminar series called, Wellness Naturally. For this seminar series, author, keynote speaker and Certified Classical Homeopath, Abby Marks Beale, joins Certified Natural Flexility Trainer, NCBTMB & AMTA, Rick Hall to discuss and answer questions about homeopathy, natural flexibility and NRT.
"I am excited to introduce homeopathy to a new audience and to answer questions about this incredibly affordable and accessible wellness approach," stated Abby Beale.
When asked what he hoped from the seminar, Rick Hall responded, "I want the audiene to have a better understanding of their bodies' dynamics, and learn simple and rapid ways they can maintain or improve flexibility and balance, even at home or the office."
"If only a handful of people are motivated to work with Abby or Rick, and better their qualities of life as a result, then this first seminar will be a great success," stated Mr. Kwasnicki.
The first "Wellness Naturally" seminar is scheduled for August 9, 2017 at the Enfield Senior Center, located at 299 Elm St, Enfield, CT. The seminar begins at 1pm with Mrs. Beale and Mr. Hall both having the stage for about 45 minutes each.
The next "Wellness Naturally" program is planned for the Fall in Hartford. The date and location will be announced later this Summer.
Abby Marks Beale can be found on Facebook @HomeopathyHealings or on the web at HomeopathyHealings.com. Her office is located in East Longmeadow, MA.
Rick Hall can be found on Facebook @IdealFlexibility or on the web at IdealFlexibility.com. His office is located in Enfield, CT.
For more information on Robert Kwasnicki, visit http://www.D-M-P.us, Twitter @YEWTalks or Facebook @YourDigitalMarketingPartner
Source :
Digital Marketing Partner