HUBB Appoints National Sales and Marketing as its Rep Agency for the Performance Channel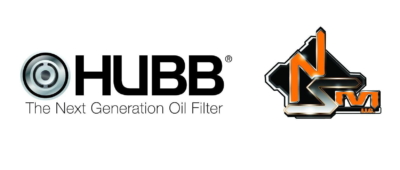 Press Release (ePRNews.com) - CORTE MADERA, Calif. - Feb 13, 2017 - HUBB Filters has appointed National Sales and Marketing, LLC (NSM) as its manufacturers' representative agency for the U.S. automotive aftermarket performance channel.
Based in Rexburg, Idaho, NSM is a company with over 30 years of combined experience representing manufacturers in the automotive aftermarket distribution channel. The firm is led by its principals Troy Sakota and Jud Niederer.
"NSM has relationships with many of the largest performance warehouse distributors (WDs) and many small regional aftermarket sellers in the U.S.," said HUBB CEO Scott Killips. "We look forward to tapping into their efficient system of managing, training and selling to represent our product to customers in the performance channel."
NSM provides expertise in establishing and managing sales programs for manufacturers, determining go-to-market strategies, identifying the needs of WDs and working directly at the installation level, as needed. The company annually attends more than 20 industry events and trade shows in the U.S. to put products in front of buyers and grow awareness of specific brands.
The HUBB all-metal breakthrough performance filter provides unprecedented engine protection, cost savings and environmental benefits. It is backed by the industry's first 100,000-mile or 5,000-hour performance guarantee. To back its claims of superior filtration, engine health protection, extended oil change intervals, and reduced carbon emissions, HUBB has undergone independent third party testing by Automotive Testing and Development Services, Inc. (ATDS) as well as extensive field testing with customers.
For more information on HUBB, visit www.hubbfilters.com or email: info@hubbfilters.com.
# # # #
Image attached:
About HUBB
HUBB is a revolutionary, reusable oil filter for most passenger cars and light and medium duty trucks that use a spin-on filter. HUBB provides faster, better and longer engine protection in comparison to conventional oil filters while reducing preventive maintenance costs and helping the environment. HUBB's patented filter-in-a-filter design is made of a surgical stainless steel filter weave, rather than paper that is used by conventional filters. HUBB's unique design and CNC production process enables it to improve oil flow by up to five times, while capturing more contaminants from combustion which keeps the oil cleaner, longer. HUBB is a reusable and cleanable filter so it eliminates the need to dispose of used filters in landfills. Backed by independent third party testing from Automotive Testing and Development Services, Inc. (ATDS), HUBB filters are designed to last the lifetime of a vehicle and are backed by an industry first 100,000-mile or 5,000-hour performance guarantee. HUBB has received multiple product design awards. For more information, visit www.hubbfilters.com.
For further product information, contact:
Scott Killips, CEO
HUBB
844-289-7791
skillips@hubbfilters.com
For further PR information, contact:
Gary McCoy, Public Relations Director
Marx Group
847-372-0722
gmccoy@marxgrp.com
Source :
HUBB