Identity Insight hits new Level – Echosec & GBG to Partner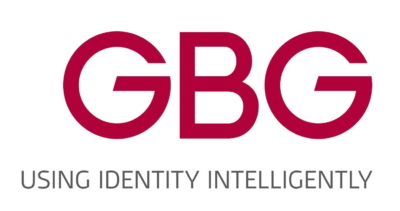 Press Release (ePRNews.com) - CARDIFF, Wales - Aug 15, 2016 - Echosec Systems Ltd., has partnered with GBG, the global specialist in identity data intelligence, to embed Echosec's cutting edge social media search solution into GBG Connexus, the leading trace and investigate DaaS (Data as a Service) platform.
The partnership with Echosec gives GBG Connexus clients the best situational awareness platform available on the market. It delivers a seamless integration between the world of traditional offline identity data and the newer online world of open source, social media mapping data to provide a 360-degree view of an individual or an event.
This holistic view from combined datasets provides unprecedented insight and competitive advantage to GBG Connexus clients, in a fully comprehensive, scalable intelligence solution, accessing rich real-time data.
Josef Thoma, General Manager of Trace and Investigate at GBG said: "With GBG's long heritage of working with leading global data partners, our technology constantly evolves to help our clients gain the best possible customer intelligence and stay a step ahead of fraudsters. We are delighted to partner with Echosec, whose innovative social media search solution further strengthens our ability to help organisations understand an individual's true identity when they need to know more."
Karl Swannie, CEO of Echosec Systems Ltd. commented: "The real-time and crowd sourced data space is continuing to grow rapidly. We are very pleased to join our social search and data visualisation solution with GBG in this strategic partnership. We understand this will be an enormous benefit to the users and look forward to supporting them."
About GBG Connexus
A person's identity is more than just a name and address. GBG Connexus opens up the true meaning of an individual's profile by combining offline, online and social data. Using a Data as a Service (DaaS) delivery platform, you can access this insight via a range of innovative channels.
Award winning GBG Connexus offers over 1 billion data assets – linking people, places and business. With global capabilities via social data, you can gain greater insight into people and their behaviours, whilst linking back to the largest independent source of UK data.
About Echosec
Echosec is the next generation of search that connects you with billions of pictures and posts made by millions of people, which are never returned from a common internet search.
Echosec is the first search engine of its kind to realise that 'where' matters as much as 'what'. The unique way of collecting and displaying dynamic and user-generated content from sites like Twitter, Foursquare and Instagram, gives Echosec a completely unfiltered and real-time view of the world.
Echosec has become an indispensable resource for public safety, insurance, and law-enforcement agencies looking for on-the-ground intelligence on global events. Public safety officials use the technology while investigating criminal activity, and to protect the public during major events.
Find out more at www.echosec.net, following us on Twitter @echosec_search (https://twitter.com/echosec_search) and reading our blog: www.echosec.net/blog
About GBG
GBG is a global specialist in Identity Data Intelligence. We help organisations make decisions about the customers they serve and the people they employ.
Through our fundamental belief that the digital economy relies on everyone having access to data they can trust, GBG enables companies and governments to fight fraud and cybercrime, to improve the customer experience and help to protect the more vulnerable people in our society.
Headquartered in Chester (UK) and with 21 locations in 13 countries, GBG provides solutions to many of the world's biggest organisations, from established brands like HSBC and Ford to disruptive newcomers such as Xpress Money and Stripe.
Find out more about how we use identity intelligently by visiting www.gbgplc.com, following us on Twitter @gbgplc (https://twitter.com/gbgplc) and reading our blog: www.gbgplc.com/uk/blog
Source :
Echosec Systems Ltd