IDprop opens up new avenues for interior designers to explore and work on interesting projects!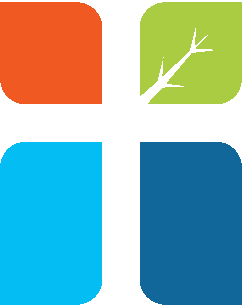 Press Release (ePRNews.com) - AHMEDABAD, India - Mar 16, 2017 - Interior design is a lot more than beautification and decoration – it includes a practical approach that supports the basic lifestyles of those living in it. When a house or a room is designed by the best, it shows! More often than not, even the best interior designers with a passion to work on interesting projects and expand their horizons, struggle to find the right avenues to explore and find the right projects to work on.
What do designers want?
When interior designers decide to work individually, they are always on a look out for new and interesting projects to work on. The very fact that there's a world of opportunities out there to explore is very exciting. Even interior design firms have their radars on for the latest design opportunities in town. The challenge here is that there is no common platform where they can come together and work towards this common goal. Well, another aspect to consider is that with the growing importance of a digitized life, going online has become an important part of every business because, there's where all their potential customers are! So, to sum it up, interior designers needed a common place to showcase their talent and target new customers – plus they needed an online presence too!
How can IDprop Help?
Well, IDprop is the answer to exactly this problem. It is one of India's earliest and the most dynamic online portals devoted to create an ecosystem for home and office interior designers. Designers and service providers genuinely display their work on their profiles and their expertise, experience, and recommendations form an integral part of the reason they are present on IDprop.
With an aim to bring together interior designers with diverse skills and varied areas of work, ever since its inception, IDprop has seen immense growth and today has over thousands interior designers registered.
Being one of the rapidly growing online platforms, IDprop has a lot to offer interior designers:
-> Go online – In today's age and time, it is vital that all businesses are online if they have to reap the benefits of improved visibility and greater customer reach. IDprop offers a quick and simple way for interior designers to create their online profiles.
-> Get more exposure – Being online gives interior designers the benefit of greater exposure to a wider audience. This in turn increases their chances of landing the latest projects in town.
-> Explore new avenues – Designers with a passion to build a strong portfolio, can explore new avenues online and increase their clientbase too.
In Ahmedabad, Interior Design Directory such as IDprop is one of its kind and provides a whole new world of opportunities for interior designers who dare to dream big and take action! More : http://www.idprop.com/
Source :
IDprop