iHeart Nature is Providing Natural Skin Care Products Online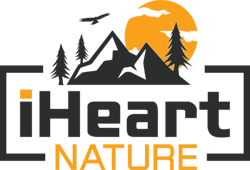 Press Release (ePRNews.com) - United States - Sep 05, 2019 - iHeart Nature has made a niche in the beauty industry through their focus on offering natural eco-conscious skincare and wellness products that they offer to all individuals who want to take better care of their body, heart, and soul. The online store is run by a team that places a high value on the relationship of humans with nature. It is the passion to extend to all individuals the natural healing abilities derived from Mother Nature that has seen iHeart Nature design one-of-a-kind products for everyday use.
Speaking about how the store came into being, the company's spokesperson commented, "The vision to set up this company was driven by the entrepreneurial spirit of our daughters who used to set up lemonade stands to raise money, most of which was for charity. Our objective was to support their dreams by launching a bottled lemonade brand, but in the pursuit of perfection, this quickly changed after we found suitable products that could be improved upon. It is this change of focus that saw us gain interest in natural wellness products, and we have never looked back since we launched our handmade soaps."
The market is today flooded with face mask products that contain lots of harmful ingredients such as alcohols, sodium laurel sulfates, and parabens that over time, do more harm than good. In the endeavor to change this unfortunate scenario, iHeart Nature is providing the opportunity for one to buy turmeric face mask. This all-natural herbal facial mask is the most practical solution for removing toxins, clearing pores, and revitalizing the skin, which then results in a clear, smooth, and glowing face.
Talking about why turmeric is more than a flavorful spice, the company's spokesperson said, "Many clients we serve are always curious to know about the turmeric skin benefits as they only associate the flowering plant with food flavoring. Over the years, studies have found that the most active ingredient in turmeric, curcumin has great anti-inflammatory and antioxidant properties, giving it diverse usage. As such, when mixed with other ingredients and used on the body, it helps in healing of wounds, burn pains, and treating of skin conditions such as vitiligo, acne, dermatitis, and psoriasis."
It has never been easier to embrace natural wellness, especially when it comes to body care than with iHeart-Nature.com that is offering the healing power of nature to all. The website provides direct access to a premium range of handmade soaps, face oils, and shampoos that are strictly made from nourishing botanicals. iHeart Nature highly values their customers and has a 100% money-back guarantee for all their products that are made with love. For its production, the company adheres to ancient practices and the knowledge acquired from holistic healers who provide them with the required professional guidance and research findings.
About iHeart Nature  
iHeart Nature is passionate about ensuring that everyone gets to have the freedom of treating their skin and bodies with the importance it deserves by bringing within reach an inventory of natural wellness products.
Contact Details
Company Name: iHeart Nature
Seabrook, TX 77586
Telephone Number: 1-281-942-8876
Website: https://iheart-nature.com/
Source :
iHeart Nature