iHeart Nature is Providing Turmeric Face Mask and Natural Cleansing Face Oil Online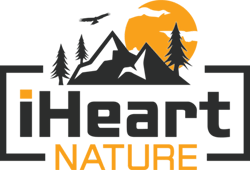 Press Release (ePRNews.com) - United States - Sep 22, 2019 - iHeart Nature was founded in the bid to promote natural wellness lifestyles and has lived up to the expectations by developing a line of all-natural skincare and wellness products. The family-run company understands the intimate relationship between Mother Nature and humanity, which formed the foundation for their outstanding solutions. Currently, iHeart Nature is proud of offering to their clients' shampoos, soaps, and face masks that are exclusively made from organic ingredients and delivered in eco-friendly packaging.
Speaking about why they are advocating the use of natural skincare products, the company's spokesperson commented, "Everyone deserves to give their bodies the best, and Mother Nature offers to us everything we need to maintain healthy and glowing skin. At a time when most manufacturers use lots of harsh chemicals for their products, we take you back to your roots by giving you natural solutions for the body. With our natural products, you will never have to worry about skin irritations or toxic smells, plus you will have the confidence of solutions that will provide all vital skin nutrients for self-nourishment and cleansing."
If there is one thing no one ever desires are getting to have a wrinkled or ever-dry face that is not well-nourished and moisturized. iHeart Nature is helping their clients to avoid these unfortunate scenarios as they offer the best oils for oil cleansing on their website. The lavender cleansing face oil by the company is suitable for all skin types and is developed to restore the natural complexion, clean pores, hydrate the skin, and result in a radiant complexion. iHeart Nature has included other ingredients in the face oil that include jojoba oil, argan oil, and sacha inchi oil for a complete formula that does more work for the skin.
Talking about why everyone should get turmeric face mask, the company's spokesperson said, "Our faces always get to bear the brunt of the harsh environmental factors whenever we go about our duties. As such, you cannot fail to place extra focus on your face, and the most practical way to do this is by regularly applying a face mask. We give you a premium herbal blend of turmeric face mask that will naturally condition, cleanse, and brighten your skin, thanks to its great anti-inflammatory, anti-oxidant, and antiseptic properties."
It is possible to embrace natural living without having to go through a lot of hassles as iHeart-nature.com has brought within reach an inventory of skincare solutions. Everything about the products right from the inspiration and in-depth research on their formulas makes them perfect for all users. iHeart Nature has incorporated ancient practices of wisdom that different communities have maintained for ages and offers them to their customers. All ingredients used by the company are ethically sourced, and there are no additives introduced to any of their products.
About iHeart Nature
iHeart Nature is keen on ensuring that everyone across the United States gets to treat their skin with the importance it deserves by making use of their all-natural skincare and wellness products that are developed with love.
Contact Details
Company Name: iHeart Nature
Seabrook, TX 77586
Telephone Number: 1-281-942-8876
Website: https://iheart-nature.com/
Source :
iHeart Nature