InstaHealthy Wins RFP for Palomar College Vending Machines
North County San Diego Community College Gets Healthy Alternative Snack Options in Vending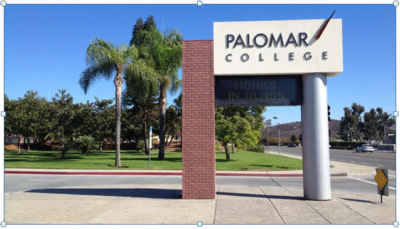 Press Release (ePRNews.com) - San Diego, CA - Nov 26, 2018 - InstaHealthy, an innovative San Diego-based healthy vending business opportunity, is happy to announce that healthy snack alternatives will soon be available to students and staff at the popular Palomar College in San Marcos, California and their satellite education centers located throughout Northern San Diego County, via their healthy vending machines. Although southern California is known for being a progressive place when it comes to healthy eating, San Diego County ranks 12th for the percentage of obese adults across the country. Healthy vending options is a great way to help decrease overweight and obesity rates at campuses.
Palomar College has their main campus on 200 acres in San Marcos and has several education centers in Escondido, Fallbrook, Camp Pendleton, and the Pauma Indian Reservation. InstaHealthy, via their local InstaPartners in the area, will be servicing vending for their main campus and education centers. InstaHealthy will be offering healthy alternative snacks, with no preservatives or artificial sweeteners, to its over 26,000 students and thousands of staff. In addition, they offer thousands of healthy alternative food products that are organic, vegan, gluten-free, non-GMO, dairy-free, nut-free and kosher.
Bernard M. Sena, Manager, Procurement, Contracts & Risk Management Administrator for Palomar College said, "We are getting ready to place 8 InstaHealthy machines to start on our main campus and some of our education centers in Escondido and Fallbrook. We are pleased that the vending machines not only offer healthy food options but are also in compliance with the health department temperatures for products to be certified risk free and healthy for consumption." InstaHealthy machines feature temperature control to keep your food fresh and healthy. Sena added, "We are very excited to offer healthy food options on our main campus and education centers."
InstaHealthy's vending machines are innovative and with high-end technology, featuring a cloud-based management system, a cashless payment acceptor, Energy Star-rated machines, theft protection and ADA compliant. InstaHealthy has vending machines placed on several campuses and schools across the country.
"We are thrilled to have won the bid for the opportunity to install, and service vending machines at Palomar College and their education centers," said Ryan OKeefe, CEO, and Founder of InstaHealthy. "We feel honored and grateful that one of the local colleges in San Diego County will have healthier snack products from our state-of-the-art vending machines."
Founded in 2015, InstaHealthy offers healthy and organic snacks and drinks inside SMART healthy vending machines at colleges, schools, museums, theme parks, shopping centers, YMCAs and other high-traffic locations. Its sought-after business model offers new ways for entrepreneurs and business owners to generate additional income streams, diversify portfolios while making a difference in their respective cities around the country. The company provides investors (whom they refer to as InstaPartners) with state-of-the-art equipment, location procurement, healthier alternative product development, and support.
To learn more about InstaHealthy, and its partnership program, click here. To receive a free healthy vending machine at your school, hospital, or business, call (888) 243-8074 or take our online Quiz.
Source :
https://instahealthyusa.com/