Intagent is Offering Realtor Website Development and Designing Services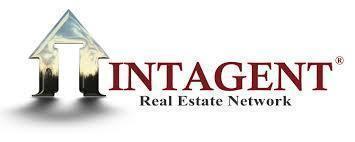 Press Release (ePRNews.com) - Ann Arbor, Michigan - Jun 11, 2020 - Intagent is the home of real estate technology, a niche market segment that a team of seasoned website designers and software developers has focused on for many years. This company's core objective has always been to provide their customers with superior solutions that enable them to be noticed in the market. Intagent has remained consistent in meeting and exceeding these goals because they stop at nothing to attain and use the latest tools required in today's real estate industry.
While talking about how they give small real estate companies a chance to be competitive, the company's spokesperson remarked, "As with all other industries, the real estate market tends to favor big players who have the capacity to influence market trends. Nevertheless, this does not mean that small and upcoming companies do not stand a chance to dominate their local markets. Instead, all it calls for is a re-evaluation of the market outreach strategies to have as much visibility. We save you from these worries by giving you market-ready websites that are fully equipped to enable you to attain top market rankings."
There is much more to having a website as a real estate company than having a web page for the sake of having one. Intagent has a hands-on understanding of what it takes to build on this platform. The primary reason for this is because they are the go-to real estate web design company. All websites developed by the company are tailored to provide users with the needed digital tools to outshine the competition. The powerful and feature-rich websites developed by Intagent are easy to use for their site visitors and will suit the company's style.
Speaking about how their products are valuable assets to realtors, the company's spokesperson said, "Today's competition has gone online, and there is no shortcut when it comes to maintaining a robust online presence. As a company that is dedicated to addressing the demands of the real estate industry, we have built a trusted channel for addressing your specific requirements. Our websites have you covered in all aspects starting from how you connect to clients, manage leads, create online listings, and run real estate marketing. We, therefore, give you a tool that is guaranteed to redefine your career."
Instead of spending weeks on end searching for a realty website software developer, Intagent offers a platform where companies and agents will find seasoned specialists. The company has an outstanding record in the industry as it has been responsible for the success of thousands of companies worldwide. Intagent has further created two distinct real estate website packages that make it easier for its clients to find a suitable product that fits their current budget. These packages are the design pro websites that start at $29.95 per month, and premium sites at $795 + $29.95 per month.
About Intagent
Intagent is in the business of taking real estate companies and agents to higher levels by providing them with a highly-skilled team who design real estate agent websites that are professionally customized and equipped for success.
Source :
Intagent