Intagent is Offering Web Design Solutions for Realtors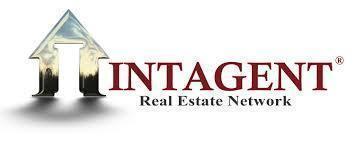 Press Release (ePRNews.com) - Ann Arbor, Michigan - May 28, 2020 - Intagent serves as one of the most reliable real estate digital firms that focuses on providing real estate experts with the tools they need to stand out in their real estate market. Founded with the objective of providing innovative real estate digital solutions, the company has evolved to offer a variety of solutions including agent real estate website design, company real estate web design, social media marketing assistance, mobile website technology, virtual assistance solutions, email marketing, and much more. These services are provided by the company's team of professionals, and one can be sure to get the best results when they partner with Intagent.
Speaking about the need for being unique in the real estate industry, the company's spokesperson commented, "The real estate world is evolving by the day, and it takes more than just average approaches for one to outsmart their competition. One of the most vital parts of any real estate business is the marketing element since this is what greatly determines the amount of traffic you'll have on your website. At Intagent, we understand what it means to have an effective marketing campaign for your real estate practice, and this is why we endeavor to provide our clients with the best of what the digital world has to offer. Our real estate web solutions are designed with the client in mind. And we guarantee nothing short of excellence."
Clients looking for a reliable property website design firm will find Intagent to be a perfect fit for this endeavor. Carrying years of experience in the real estate world, the company has been able to develop dozens of property web designs that have proved to be effective for real estate professionals in different niche sectors. These real estate property web solutions come featuring different tools that are essential for having a sturdy online presence. The property websites have been designed using modern technology, and clients get to choose from a variety of packages in this category that meet their requirements.
Talking further about their services, the company's spokesperson added, "At Intagent, we aim to provide you with customized web solutions as we understand that every client is different. When you seek our web design services, we'll assign to you one of our web design specialists that will take care of your digital needs from start to finish of the project. We'll provide you with various options that suit your particular needs. And we'll always be responsive to address any concerns or queries that might come up. Thus, regardless of the web design solution you need, you can trust that we'll always be there to address these needs."
Intagent continues to make a statement in the real estate market through their well-designed websites that are meant to meet the requirements of modern realtors. The company's design website for realtor department consists of a team of brilliant individuals who bring years of in-depth industry experience pertaining to website designing. The firm further stays ahead of the constantly changing industry trends, with the ultimate objective of offering unmatched realtor web solutions.
About Intagent
Intagent is an expert in the provision of realtor web site design services, which they offer to clients around the US. The real estate digital firm is associated with the delivery of innovative solutions and is always a sure investment for success.
Source :
Intagent